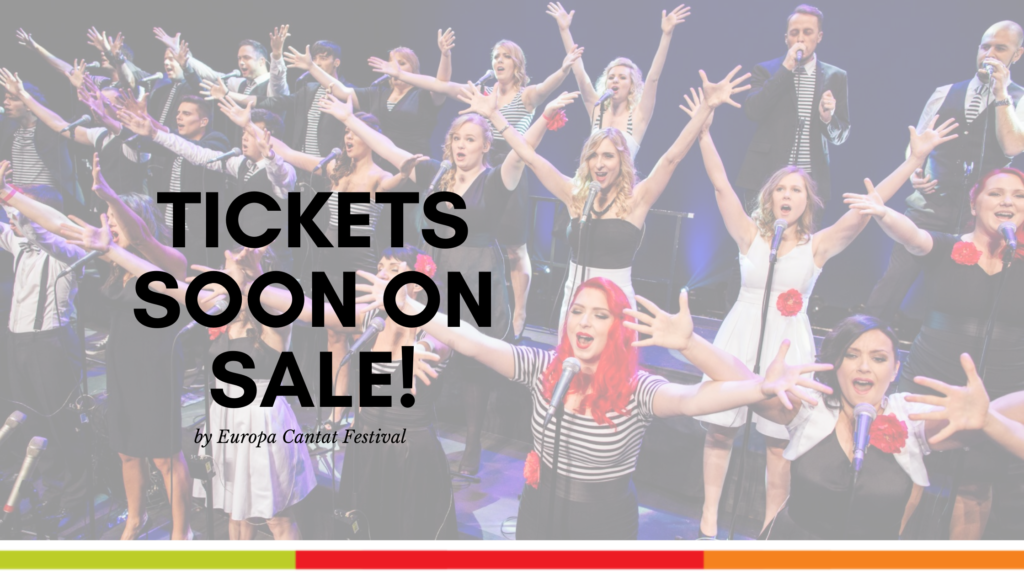 Ticket sale starts this Friday!
08. June 2021
We're happy to announce: ticket sale starts this Friday, 11 June!
Yes, there will be live concerts in Ljubljana!
Where?
On Kongresni Trg Square, Novi Trg Square, in Cankarjev dom, Slovenian Philharmonic, … check out the venues HERE.
We are excited to give you a wonderful line-up – a combination of invited vocal groups and a choir from Europe and top Slovenian choirs.

A special concert cycle 'Listen to Slovenia' will present you Slovenian choirs and we are certain that our choir music will become your coeur music and perhaps even the new core music of your choral practice! Find out more about the choirs HERE.
The invited groups come from Great Britain, Germany, Denmark, Slovenia and Sweden. Who are we talking about? Check out our special guests HERE.
So, what does your TOP 3 concerts list look like? 😉