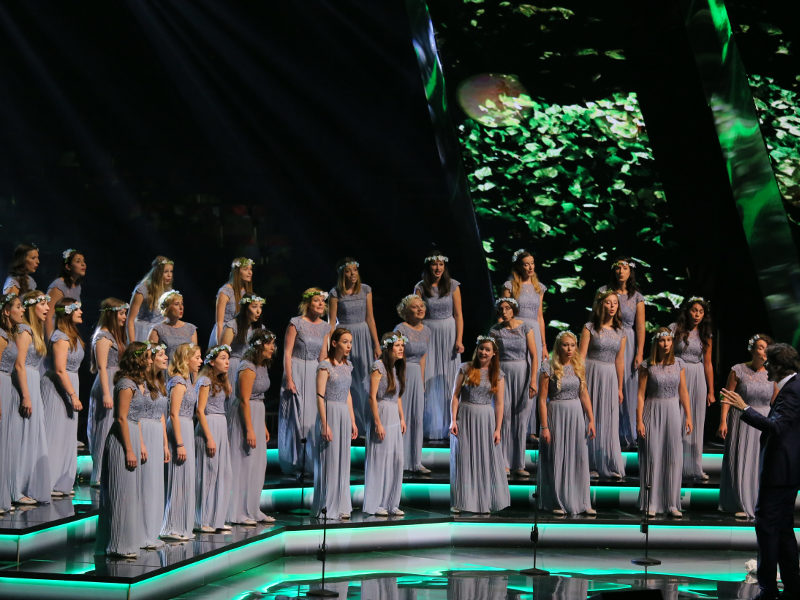 About the festival
The Europa Cantat Festival is one of largest international music festivals worldwide.
Singers, composers, conductors, instrumentalists and choral publishers from all over the world have participated at the eight-day festival.
Approximately 50 of the world's greatest conductors and mentors have attended this event to hold workshops adapted to the participants, who are both choral music enthusiasts and professionals. The choral programme lists around 100 choral events and has a diverse accompanying programme of cultural events in the city that for eight days lives and breathes music.
The organizer
It supports active creativity, the development of creative capacities and professional standards, and expands the availability of cultural programmes. It was established in 1996 with 59 regional branches throughout the entire country where each branch is tasked with encouraging and developing amateur cultural activities. The headquarters of the organisation is in Ljubljana where the directing staff manage the development of amateur cultural activities.
Through its programmes JSKD enables personal growth and cultural integration, encourages programmes of cultural education and lifelong learning, and enhances competencies, skills and abilities. With its professional, organisational and financial support to cultural activities, it emphasizes counselling, quality education and events, publishing activities, targeted co-financing of projects by cultural societies and associations, and interdepartmental and international connections.
JSKDopen_in_new encourages the development of the following cultural aspects: historical dance, folklore, dance, instrumental music, choral music, literature activity, theatre and puppet art, and film. Its professional mentors and managers organise cultural activities in the form of cultural and educational events, conferences and publishing activities, thus helping amateur artists develop their knowledge and event organisation skills.
European Choral Association – Europa Cantatopen_in_new
is an association of multiple organisations, choirs and individuals – conductors, composers and singers. Its purpose is to enhance the quality and expansion of choral music throughout Europe with international cooperation, networking, delivering information and knowledge, sheet music etc.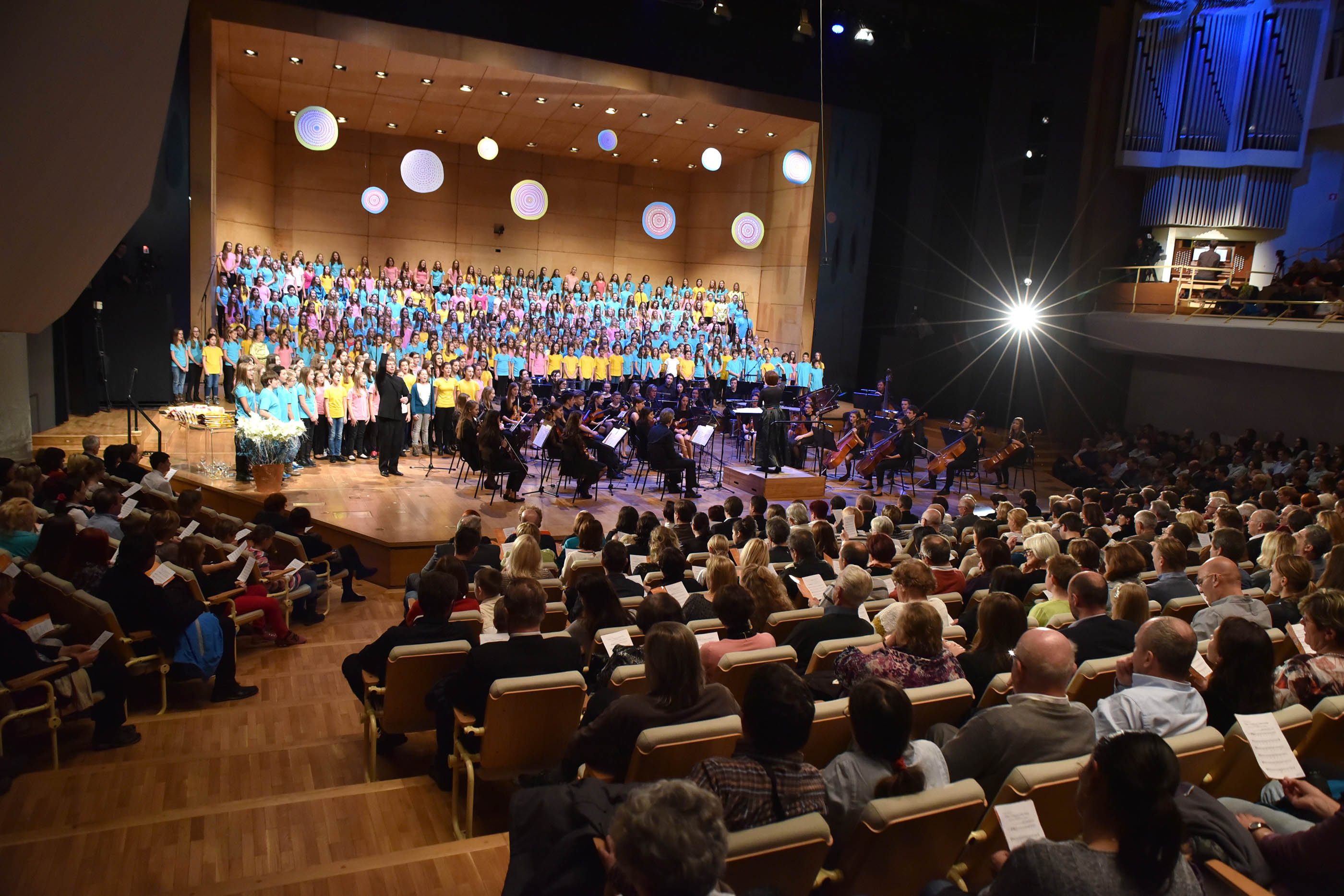 The Europa Cantat Festival is one of the projects of the association.
Other projects include:
Team
Meet the hard-working Slovenian team that will make sure you have an amazing experience at Europa Cantat 2021!
Urška Bittner Pipan
General manager
I'm Urška, a sociologist by profession (MSc). Among the things that make me smile are travelling, good books and good music. I feel genuinely free when I'm outdoors – at the seaside, in the mountains, skiing … in the company of the people I love. Oh, and I really love chocolate!
Mihela Jagodic
Program manager
I was about 12 when my childhood dream of becoming a doctor changed completely when I started conducting a choir of my friends at the church. A few decades later, I am still immersed in the choral universe. I am an avid fan of figure skating, spring and summer. I tend to combat autumn and winter blues with vivid colours of my shoes and scarfs. I also eat tons of chocolate.
Anja Trilar
Festival office manager
I'm on a journey from one end of the choral world to the other, which brought me to Europa Cantat. This is probably my dream job, but when I'm not working, you can find me gardening and de-stressing at yoga classes.
Joži Vovk
Music office manager
In love with laughter and life with all that it has to offer! I have a family with three wonderful children. From singing in many choirs, choir conducting, to being a manager in the field of cultural heritage and cultural tourism for 10 years, I'm back to where my heart belongs – Europa Cantat 2021 in Ljubljana.
Maja Stojanov
Communication office manager
A lover of culture and beauty. Her values ​​are family, honesty and aesthetics. In her spare time, in addition to reading books, she enjoys creating and teaching Pilates. With the Europa Cantat project, however, she once again feels like a bird that has just flown towards her dreams.
Matej Primožič
Communication office
My name is Matej and I come from Domžale near Ljubljana. I'm a singer, bandsman, programme host, runner, quasi-journalist, but mostly a sociologist of culture who never stops. I joined the EC team because I didn't know what my future holds.
Nika Rožanc
Communication office
I'm Nika, a communication specialist who is in love with soap bubbles, books, dancing and wine. All that spiced up with some good choral music pieces!
Miha Banovec
Production office manager
I'm delighted to have the opportunity to be a part of the Europa Cantat 2021 project because choral music is something that has fascinated me from an early age. Throughout my life I have sang in many different choirs and have discovered a lot of positive effects singing has on the quality of my life.
Zala Horvatič
Production office
I'm very proud of my finished double Master's studies. In my spare time I'm a certified dance choreographer and I regularly participate in different projects with SNG Maribor. In addition to sarcasm, my two other favourite things in the world are travelling and animals.
Matija Varl
Production office
I am Matija, people call me Matic, and I am a husband, father, man and thinker. I am also a musician in the broadest sense: producer, lecturer, trombone player, orchestra player, Big Band player and choir conductor. When I'm not in the office, in the classroom, at the concert hall or in rehearsal, I love to travel with my family.
Tadeja Petrovčič Jerina
Help desk
At a very early age, as her little brother appeared as conductor before the siblings to perform for the house audience, she learned that choral singing was a serious matter, able to make people cry or smile. Somewhat later she learned that serious matters need to be addressed profesionally, with enthusiasm, calm, dedication, patience, joy, courage, a good ear and a good sense of humour – and therefore was eager to join Europa Cantat team!
Music Commission EC Ljubljana 2021

Jean-Claude Wilkens (FR), chair
Damijan Močnik (SI), vice-chair
Jeroen Beckers (BE)
Julia Blank (DE/NO)
Dóra Halas (HU)
Katarina Henryson (SE)
Burak Onur Erdem (TR)
Simona Rožman Strnad (SI)
Raul Talmar (EE)
Josep Vila i Casañas (ES)
Steering committee EC Ljubljana 2021

Urška Bittner Pipan (SI), chair
Sonja Greiner (DE)
Martí Ferrer (ES)
Mihela Jagodic (SI)
Marko Repnik (SI)
Flannery Ryan (DE)
Contact