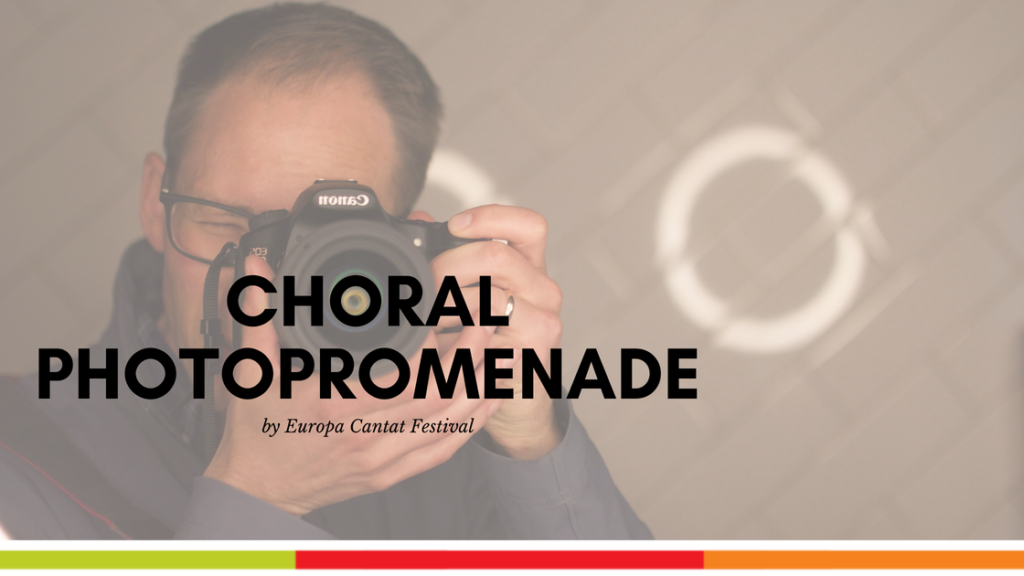 Choral Photo Promenade in the centre of Ljubljana – PHOTO CONTEST
02. March 2021
Photographers (amateur or professional), singers, choral music enthusiasts, passers-by or anyone keen on photography – attention! Have your cameras or mobiles ready, search through your personal archives and go with the flow of your photographic instincts because we have a very special opportunity for you.
---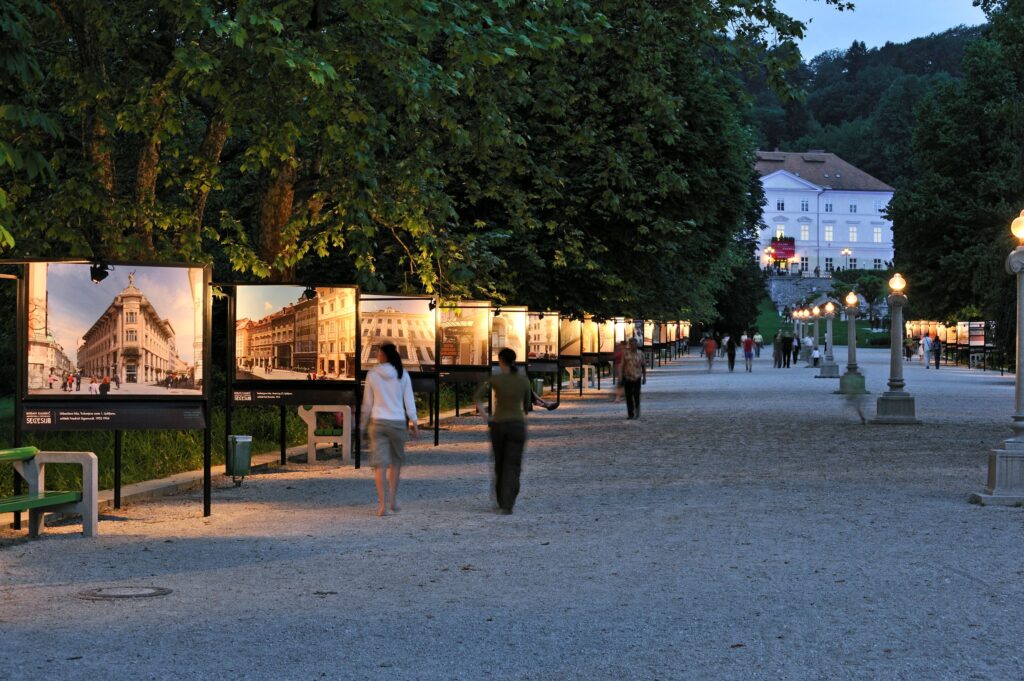 The Jakopič Promenade in Ljubljana's Tivoli Park will host an exhibition of the choral world from 1 July to 1 August 2021. The photo contest is international and open for anyone with an existing photo you would like to show to the world or anyone who feels inspired by the contest to create a new visually refined choral photo.
---
It is no secret that choral activities lead to special events, experience and situations. Rehearsals, stages, tours, celebrations, backstage etc. We believe that singing experience deserves its own photographic exhibition! The photo contest in the centre of Ljubljana will connect the international choral community with the exhibition in the Jakopič Promenade in Ljubljana's main Tivoli Park. 
You can choose from 4 categories
We are looking for photos from the following categories: Past/retro/vintage – travelling back in time. What did the beginnings, hairstyles or concert clothing look like? On the stage – singing on the stage. Backstage – where all the magic happens, right? Promo – promotional photographs of choirs that go beyond the stage into the environment and other areas.
You may send up to 4 photographs for each category. 
Click HERE to find out more about the contest, terms and conditions and application.
Be bold and enjoy the photographic experience! Let your photograph capture the singing experience in all its dimensions.
The deadline for applying and submitting the photographs is Monday, 19 April 2021.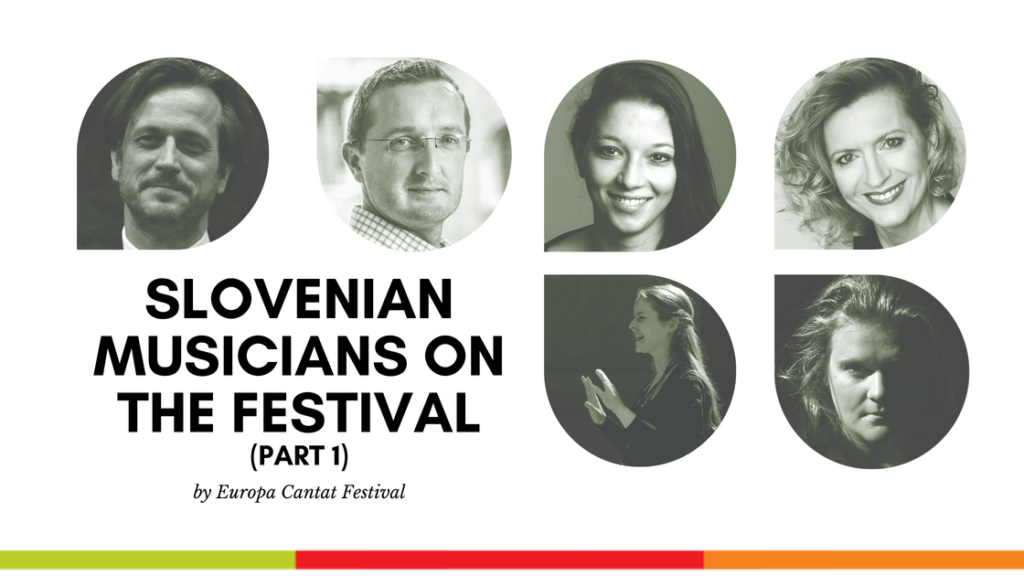 Meet Slovenian musicians on the festival
31. March 2021
The Europa Cantat Festival is famous for bringing together participants coming from all over Europe and the world to share their passion for singing and discover one another's cultures by attending ateliers and workshops, perform in final concerts, listen to invited choirs, eat, sleep and have fun together.
In the 60-years history of the festival, this is the first time the festival is hosted in Slovenia, small European country in Central Europe.
Meet Slovenian musicians, that'll participate at the festival.
---
Sebastjan Vrhovnik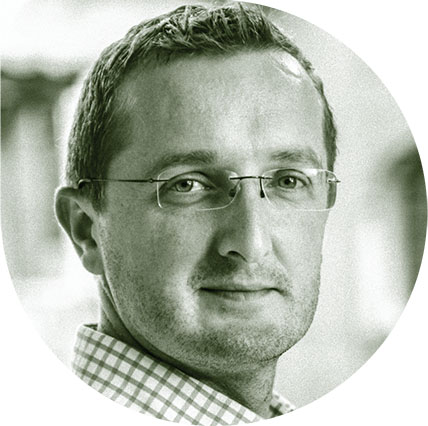 After completing the Ljubljana Music and Ballet High School Sebastjan Vrhovnik enrolled at the Ljubljana Academy of Music in 2004, majoring in music education.
Since 2014, he has been an Associate professor of choral conducting at the Ljubljana Academy of Music, while also leading various choral workshops in Slovenia and abroad, and serving as a member of professional juries for Slovenian and international choral showcases and competitions.
He is currently the conductor of the Ljubljana Academy of Music Chamber Choir, the Ljubljana Music Society Mixed Choir and permanent guest conductor of the Zbor Slovenske filharmonije – Slovenian Philharmonic Choir.
---
Rahela Durić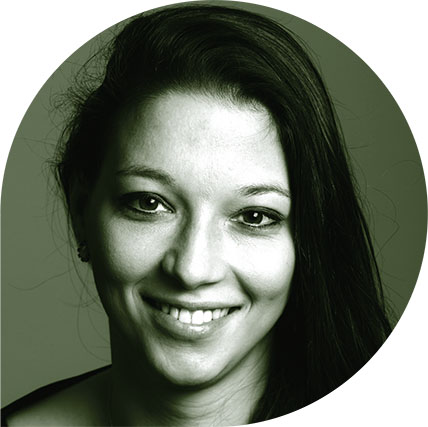 Rahela Durič, born in Maribor, Slovenia, studied Choral and Orchestral Conducting at the University of Music and Performing Arts Graz, Austria, and graduated in 2013.
Currently she serves asan assistant lecturer for choir conducting under Johannes Prinz at Alma mater.
She has received various prizes: the Noel Minet prize for 'the promising young conductor' at the International competition for young choral conductors in Turin (2015); first prize, audience prize and prize for the best conductor according to the choir at the International conducting competition Aegis Caminis Koper (2019).
She leads various choirs, seminars and social-musical (Supercar, Meet4music) projects in different countries.
---
Helena Fojkar Zupančič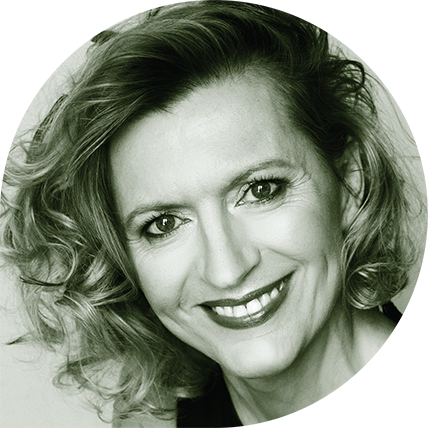 Helena has studied music pedagogy and classical singing.
She works as a choral director and a vocal coach at the DCG of St. Stanislav's Institution in Ljubljana, Slovenia.
Focusing on adolescents and young adults, she conducts St. Stanislav Girls' Choir (WSCM, ACDA) and St. Nicolas Choir Litija – Zbor sv. Nikolaja Litija / The Saint Nicholas Choir Litija, Slovenia, Slovenia. She also leads a 130-member (Re)Mixed Choir of the DCG, who sing (and dance to) an appealing programme of pop and musicals.
As a guest conductor she performed with the Slovenian Children's Choir, the RTV Slovenia Chamber Choir and the Slovenian Philharmonic Choir. She is an inspiring leader who has educated numerous generations of enthusiastic singers.
---
Ambrož Čopi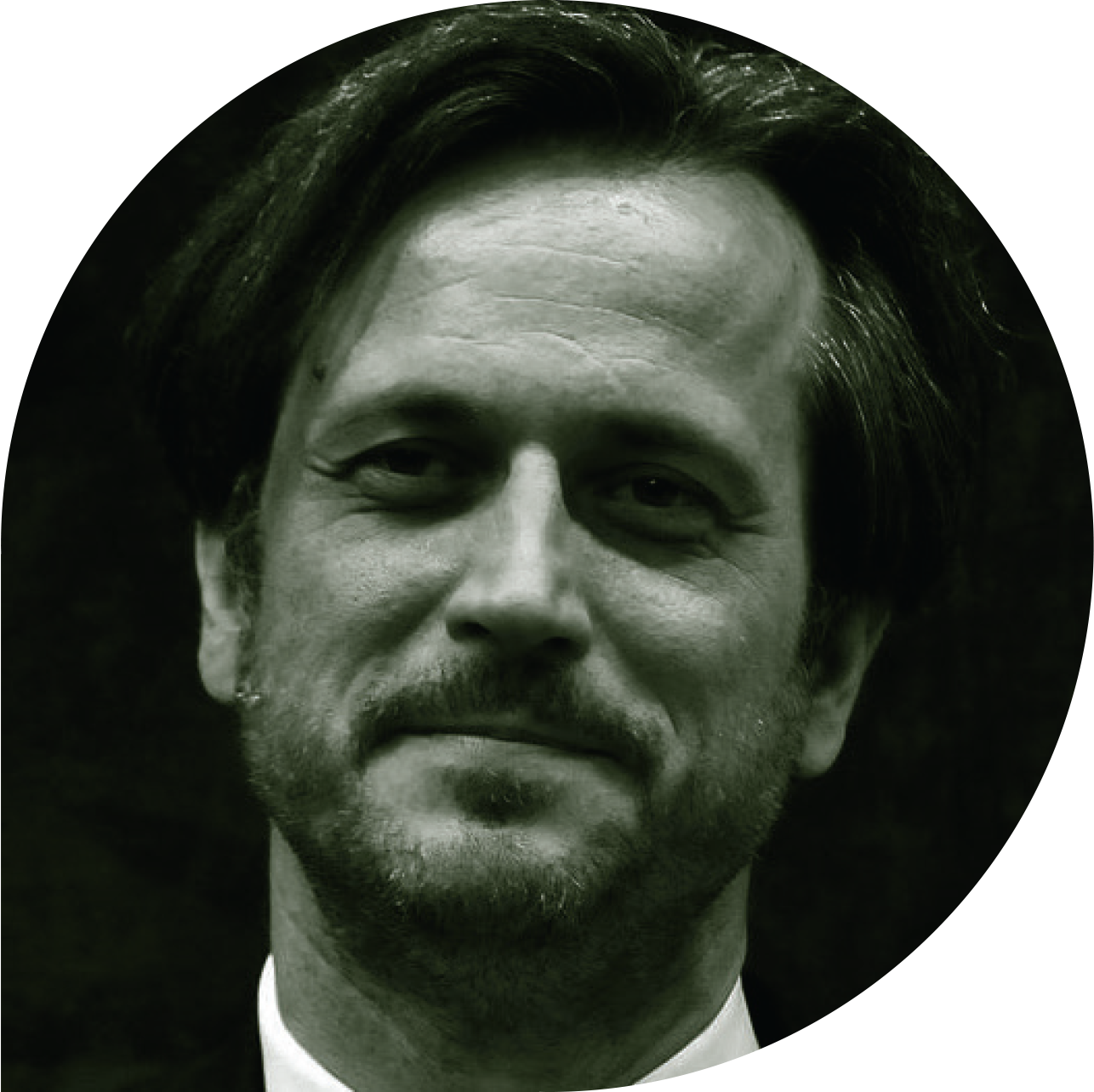 Ambrož Čopi is a composer, conductor, teacher, music motivator and organizer.
Already as a young teacher he would encourage his students to create choral music and in time, he became the mentor of Slovenia's youngest generation of composers.
His original works, recorded on four CDs, regularly appear on stages around the world. Čopi has led many a Slovene choir and achieved enviable results at home competitions (15 gold plaques) and internationally (26 first places).
Currently, he conducts the KGBL Chamber Choir and University of Pirmorska Mixed Academic Choir, both ranking among the top Slovenian choir ensembles. For exceptional achievements in music, he has received highest national awards.
---
Petra Grassi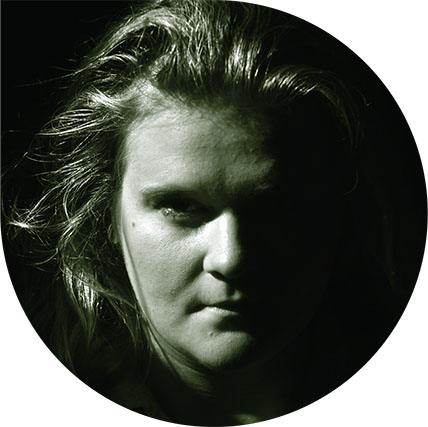 Petra is a Slovenian living in Trieste, Italy, and has studied piano and music pedagogy as well as composition.
Petra Grassi has won many conducting awards around the world: the Choir Prize at the World Choral Conducting Competition in Hong Kong in 2019, first prize at the Ljubljana National Competition for Choral Conductors in 2016, first prize at the Arezzo National Choral Conducting Competition in 2015.
In 2020, Petra started co-conduction the Italina National Youth Choir. As a guest conductor, she has performed with the Slovenian Philharmonic Choir.
She is the chief conductos of DEKOR Chamber Choir, one of Slovenia's best choirs.
---
Kristina Bogataj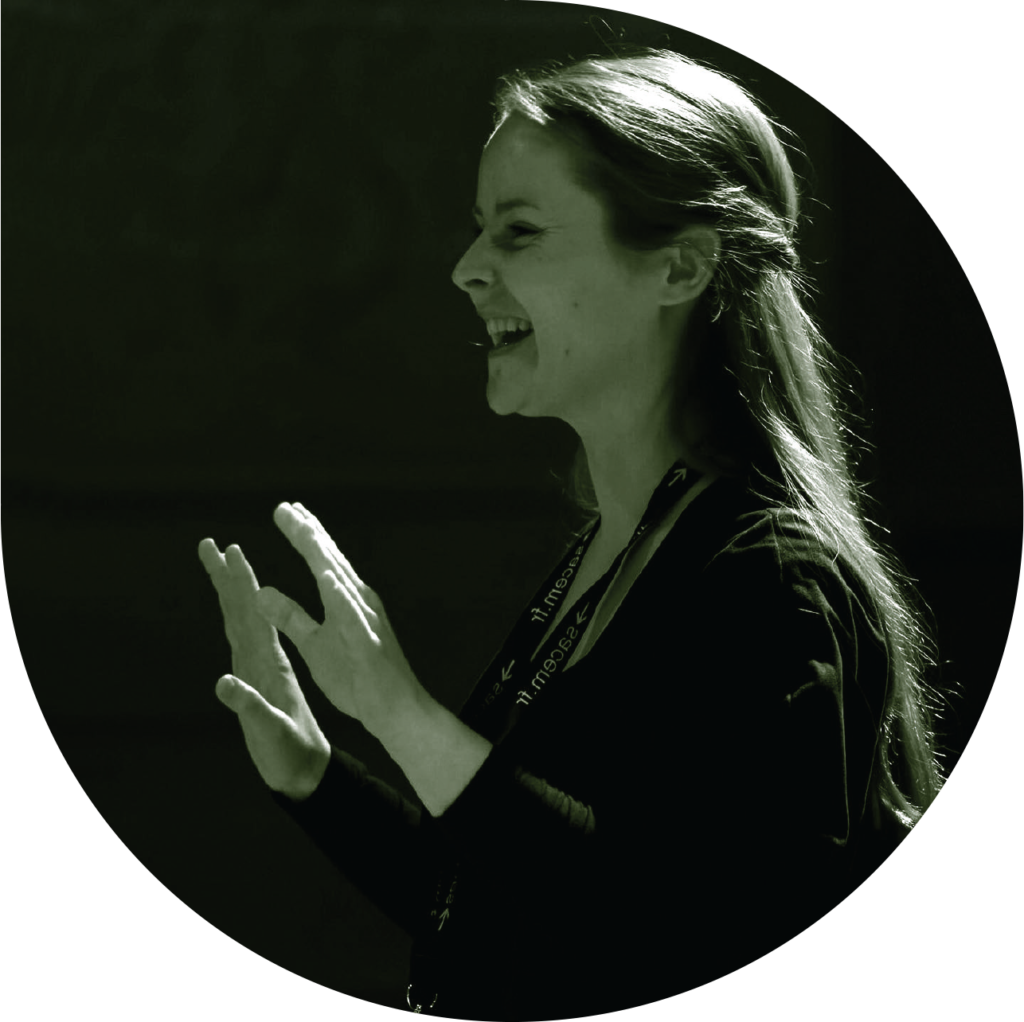 Kristina Bogataj is a Slovenian choral conductor, based in Helsinki, Finland.
She graduated from the Academy of Music in Ljubljana, Slovenia (2017), and continues her studies at Sibelius Academy in Helsinki, Finland (2017–). 
She primarily acts as an artistic director of three Finnish choirs (including her vocal group Lyckokatter), and collaborates with several others in a project format.
During her conducting studies, Kristina performed in various productions, concerts, performances, and operas – as a conductor, singer, or pianist. She has participated in numerous masterclasses and seminars.
Her work was recognized at the festivals and choral conducting competitions in Slovenia (Maribor 2020) and abroad (Versailles 2019, Svendborg 2021).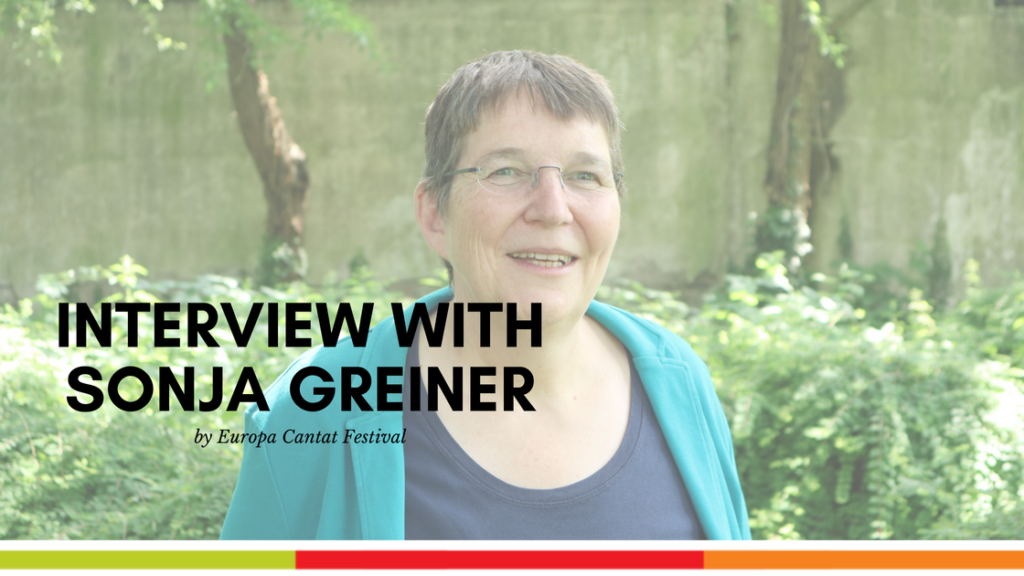 "Many choirs became very creative during the pandemic!"
17. March 2021
Interview with Sonja Greiner, Secretary General of the European Choral Association ECA-EC.
1. As Secretary General of the European Choral Association, you have an overview of the situation in the choral world. In what way did the pandemic change it?
We cannot say for certain what will be the mid-term and long-term impact on the choral world across Europe. We have to point out that the situation differs from country to country: in some countries or regions, choirs have been able to rehearse and perform more than in others during the last 12 months. We can already say that some choirs have not been able to rehearse or perform for many months, some choirs have lost their members, some lost a lot of income and had difficulties covering their expenses, while others were no longer able to pay their conductors and had to stop activities or close down altogether. In some countries, singing at school was banned for many months or the entire year, while in others children up to a certain age were and/or are allowed to sing together. On the other hand, many choirs became creative during the pandemic (see question 3).
During the past 12 months, most national and international choral events had to be cancelled and the situation continues to be difficult in 2021. Event organisers have to be extremely flexible and have to adapt their plans regularly.
Many conductors have lost a part of their income and many musicians working in the choral world (soloists, pianists and instrumentalists) have also been affected – as are all those who sell products to choirs (publishers, producers of concert clothing or music folders, travel agencies organising choir trips, etc.).
How strong these effects will be and for how long they will last will also depend on how the pandemic will develop in the coming months. It will be just as important how the governments in different countries will be able to help and support those suffering from the consequences of lockdown, especially the self-employed musicians who often do not fit the public support programmes.
2. What are your biggest concerns and do you believe choral music is threatened in any way?
One of our biggest concerns is that the image of choral music/collective singing has suffered. Media and partly public authorities have spread the message that "singing is dangerous", which is incorrect. Singing alone and singing together with others is actually good for your health and beneficial in many other ways. We have to make it clear that the virus is dangerous, not singing as such. Of course, when singing together with others, you have to be really careful so that you do not spread the virus, but this also applies to many other group activities where people breathe heavily, speak loudly or laugh a lot. As European Choral Association – Europa Cantat, we are planning to launch a campaign on the benefits of (collective) singing in the coming months to highlight its positive effects.
---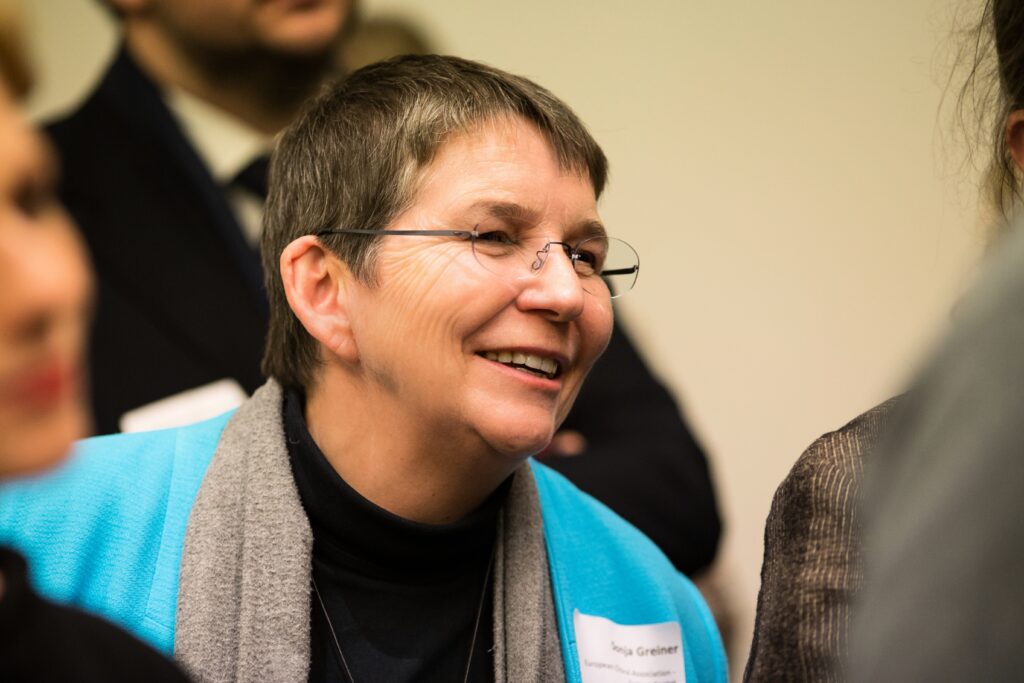 One of our biggest concerns is that the image of choral music/collective singing has suffered. Media and partly public authorities have spread the message that "singing is dangerous", which is incorrect. Singing alone and singing together with others is actually good for your health and beneficial in many other ways. We have to make it clear that the virus is dangerous, not singing as such.
---
3. Do you have any evidence proving that choirs can still live and work regardless of all the obstacles the pandemic has brought?
Yes, there are many examples. Some choirs are dealing with the situation the best they can, rehearsing with the help of technical tools and programmes, and they even managed to find new members although they are unable to meet in person. More and more choirs are producing virtual choir videos to stay in touch with their audience and try to give their singers a purpose and a sense of belonging. In the summer, many choirs started rehearsing outside or in unusual venues, such as car park buildings, warehouses, agricultural buildings, etc., or organised rehearsals in cars.
There has also been a boom in the development of digital programmes that allow musicians to rehearse and perform together online (not muted as in most video conferencing programmes). Lately, many choirs have been rehearsing using Jamulus, Soundjack or SonoBus, and in European Choral Association – Europa Cantat, we support digital-stage.org.
4. How does it feel to be back in Ljubljana? 🙂
It feels great! During the preparations for the festival, I usually travel to the festival city around four times a year. This time, more than 12 months have passed since I last came here. Unfortunately, I have not left my hometown for months, and it does me good to see something different, other colours, different light, and a city centre with open shops, it is so important and good to personally meet with the team. It is much easier to hold countless discussions and make difficult decisions when you are sitting together in a room, even at a distance and wearing masks, than if you have to conduct a Zoom meeting.
5. Is Ljubljana as a city and as an organiser ready to host the EC Festival?
I can say that the team at JSKD has been working extremely hard and with great professionalism to adapt over and over again to different conditions and circumstances. We have been working on different scenarios together this week with the aim of adapting the festival to the different possible situations. And we have worked on concepts that will make it possible to organise safe events if the situation in July 2021 is good enough for people to carefully meet and interact with each other. At the same time, we are fully aware that we will have to carefully monitor the situation and the government decisions in the coming months.
Ljubljana is a wonderful city, it has the right size, great venues, many open-air spaces of different sizes and an infrastructure that offers everything we need for such an event. Most of all, we are thrilled to see the interest singers and conductors from Ljubljana and from other parts of Slovenia have shown.
---
Sonja Greiner is the Secretary General of the European Choral Association – Europa Cantat (ECA-EC) and a member of the Board of the World Youth Choir Foundation.
With her German father and French mother, she spent several years of her childhood and youth in Peru and Ecuador, Latin-America. After studying English, French and Spanish in Germany, and doing two years of teacher training, she first became the manager of the International Chamber-Choir Competition and the festival Musica Sacra International in Marktoberdorf, Germany, at the beginning of the 90ies. She later became deputy Secretary General and then Secretary General of the ECA-EC since 2011.
Sonja Greiner was a member and Treasurer of both the European and the International Music Council between 2000 and 2013 and was elected Honorary Member of the International Music Council in 2015.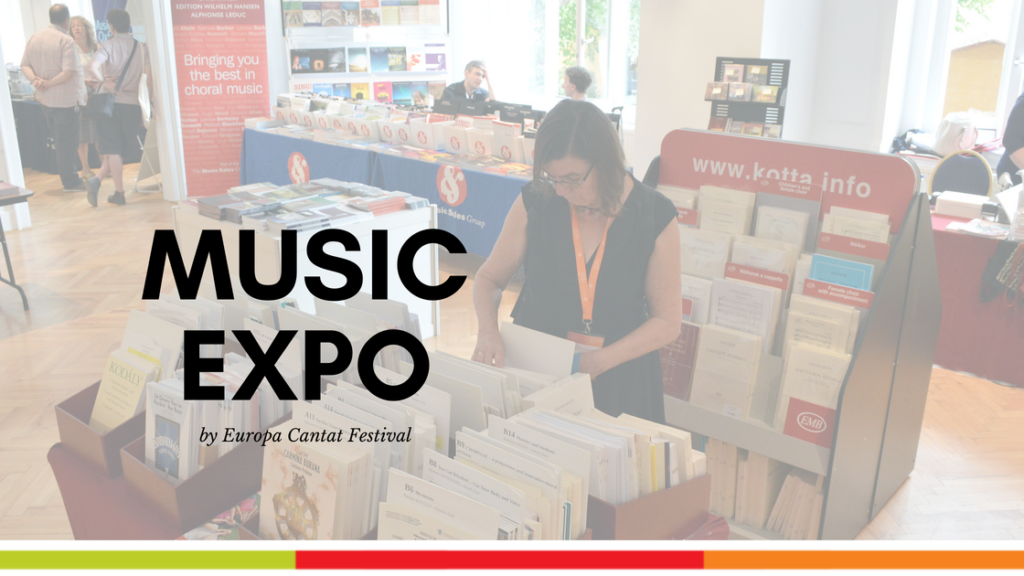 Music EXPO
24. February 2021
The Europa Cantat festival provides a unique opportunity for singers, music publishers, event and competition organisers alike.
In addition to the rich festival programme, we will set up an exhibition area called Music EXPO, which will give a chance to anyone wishing to present their work to the international choral public.
You can use the exhibition space to present and sell your own scores and musical accessories and promote choral competitions and events, which will allow you to display your work to the wider public.
Music EXPO will be open throughout the festival (from 17 to 24 July) between 13:00 and 19:30. It will be located right in the middle of all action in Foyer I of Cankarjev dom, which is only a 5 minutes' walk away from the main outdoor festival stage.
Exhibitors can find all the technical information and price list HERE.

Applications are open until 31 May 2021. Please apply HERE.
Visitors – Stopping by the exhibition area is a great way to purchase various scores and musical accessories, but also meet new people, which may open up new opportunities for guest performances in the future. Don't miss it!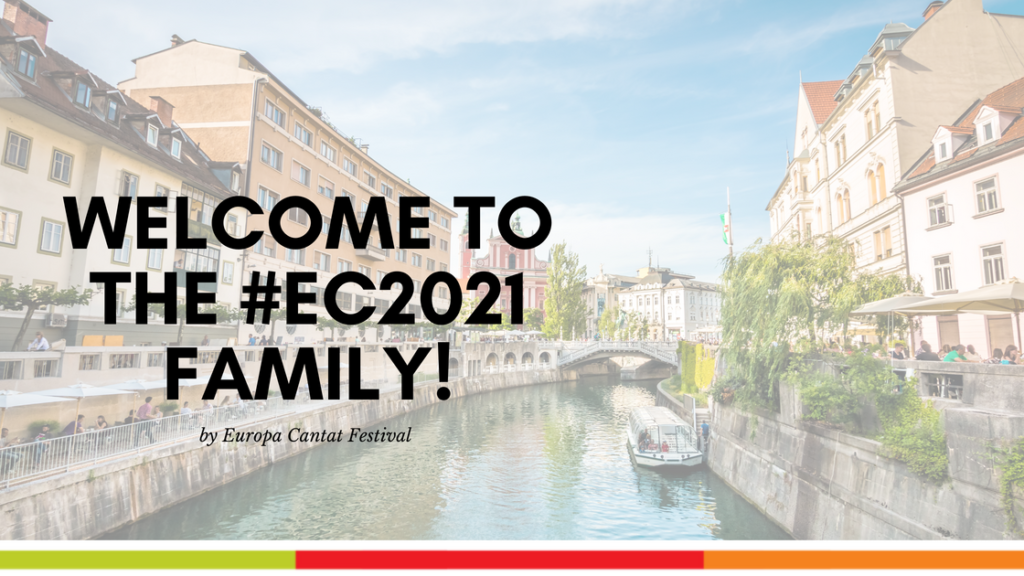 Welcome to the #EC2021 family!
22. February 2021
Dear friends of the Europa Cantat Festival!
Thank you for registering and paying the registration fee!
The number of registrations exceeded all our expectations as more than 2,500 participants from 27 countries registered for the festival.
We are honoured and happy to have so many of you join us. However, we recognise our responsibility and therefore put all our efforts in carrying out this festival safely.
What are the next steps?
In the upcoming month, the Music Commission will review all registrations and communicate the decision, which will be based on the three choices you indicated in the registration form and the organisational capabilities of the festival. You will be notified about the decision via e-mail (e-mail address of the group leader), most probably by the end of March.
In the meantime, our organising team will keep an eye on all the guidelines for measures and do their best to ensure safe and appropriate conditions for every single part of the program.
We are currently in contact with all relevant institutions and work hard to obtain their approval for carrying out the desired scope of the festival by the end of April.
We suggest that you wait with planning your trip a little longer and first check all the possibilities of travel and insurance to cover the risk of flight and hotel cancellation.
We thank you in advance for your patience and expect that we will be able to inform you about the payment of the festival ticket (the 2nd invoice) and food (the payment deadline is 15 May 2021) in the beginning of May. In case of any changes, you will be immediately notified.
Important information for all registered participants:

We cannot wait to meet you in person! In the meantime, please follow our Social Media, regularly check our Frequently Asked Questions, contact us via mail if you have any questions which are not answered there, and make sure to keep your information up-to-date on the website (registration) portal.

Please make sure to save the login username and password you entered to access the portal. On portal, you will be able to:
See and download the invoice for the payment of the first part (once we receive your payment, the invoice is available under the "Payment > My Purchases" tab)
Monitor the status of payments and due payments
Download the invoice for the payment of the second part (expected in April)
Update or correct the registration form (under the "Home>Show the entire registration" tab you can acces your registration form and update or correct it accordingly – this option will be available up until you carry out the second payment (by 15 May 2021 at the latest)
See and download the PDF version of your entire application
We will keep you fully informed about all events via the e-mail address of the group leader.
See you in July in Ljubljana! #singwithlove