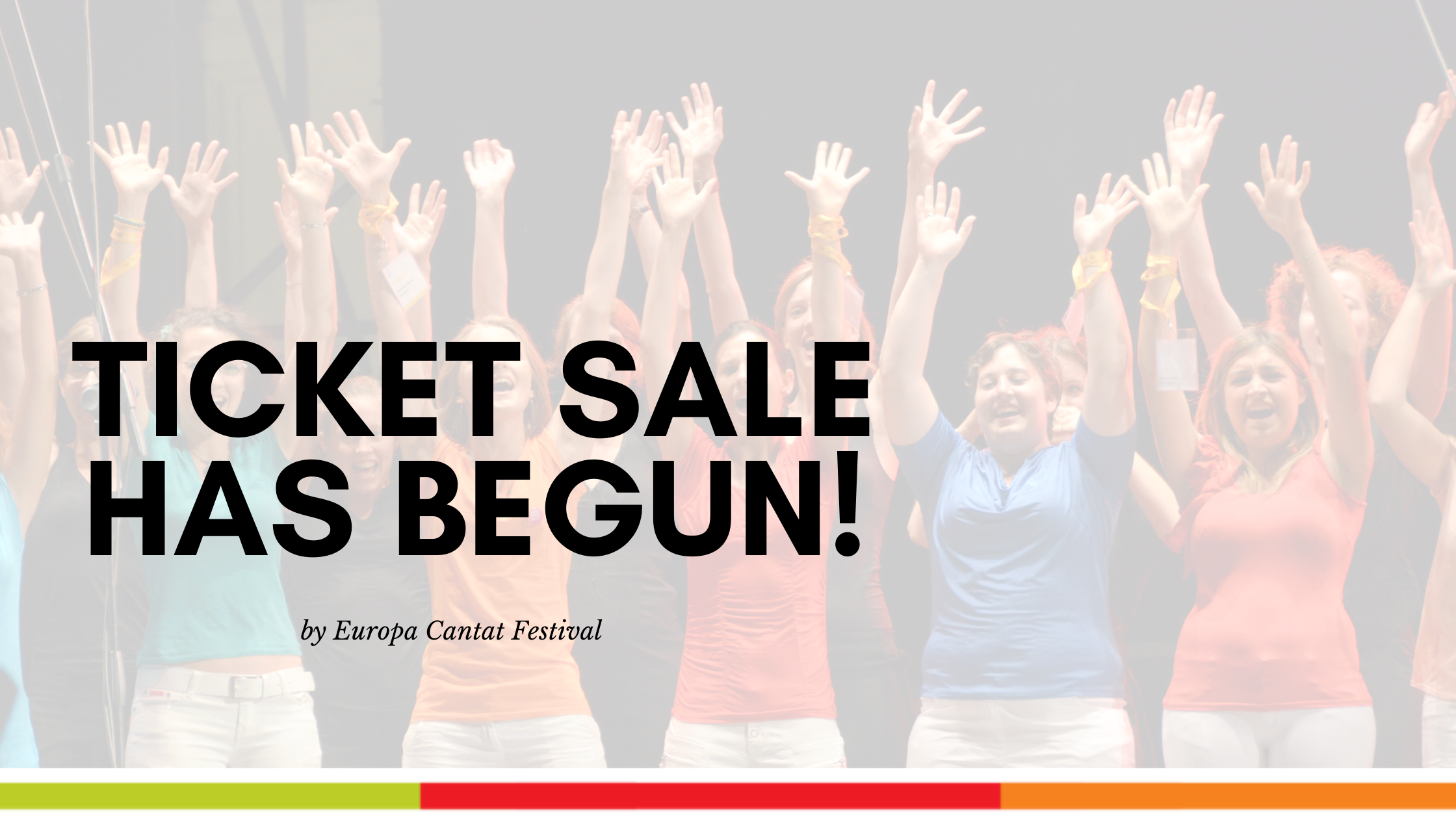 Ticket sale for live concerts in Ljubljana has begun!
11. June 2021
Dear all,
we're incredibly happy and proud to announce the following: today, on 11 June, THE TICKET SALE FOR LIVE CONCERTS OF THE EUROPA CANTAT 2021 IN LJUBLJANA HAS BEGUN!
Check out the SCHEDULE, where you'll find the link to the tickets and more info about the concerts.
We offer you special guests concerts, concert cycle 'Listen to Slovenia' and other Special projects. Don't miss out the National Youth Choirs & EuroChoir that is taking place in Ljubljana, due to unprecedented circumstances in Ireland.
Summer in charming Ljubljana and awesome music by world-renowned vocal groups and choirs? YES, PLEASE!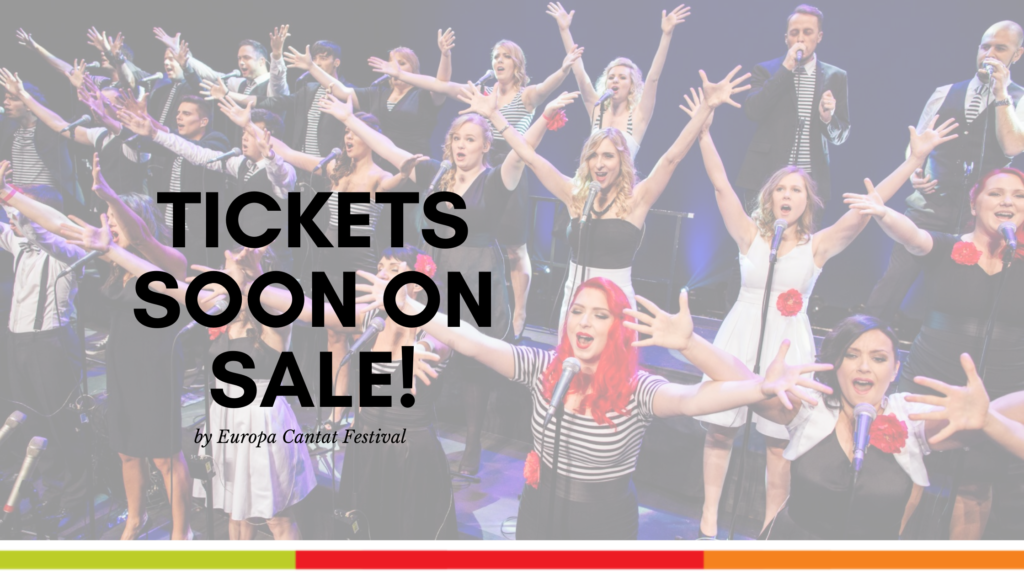 Ticket sale starts this Friday!
08. June 2021
We're happy to announce: ticket sale starts this Friday, 11 June!
Yes, there will be live concerts in Ljubljana!
Where?
On Kongresni Trg Square, Novi Trg Square, in Cankarjev dom, Slovenian Philharmonic, … check out the venues HERE.
We are excited to give you a wonderful line-up – a combination of invited vocal groups and a choir from Europe and top Slovenian choirs.

A special concert cycle 'Listen to Slovenia' will present you Slovenian choirs and we are certain that our choir music will become your coeur music and perhaps even the new core music of your choral practice! Find out more about the choirs HERE.
The invited groups come from Great Britain, Germany, Denmark, Slovenia and Sweden. Who are we talking about? Check out our special guests HERE.
So, what does your TOP 3 concerts list look like? 😉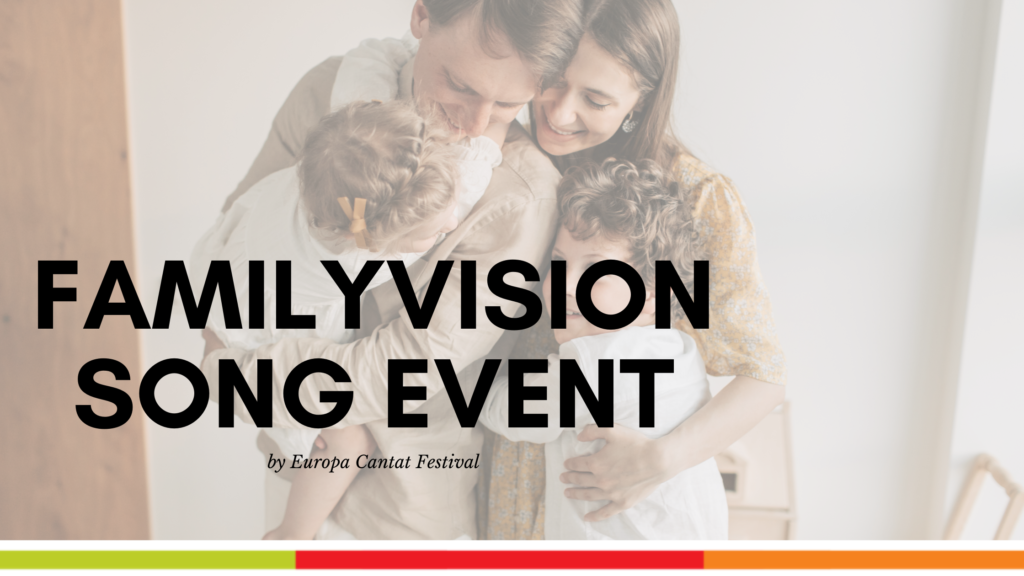 Familyvision Song Event invites all families on stage!
24. May 2021
To sing together – there's no better way to connect a family!
The Europa Cantat 2021 festival in Ljubljana will offer a variety of educational content, numerous concerts along with many other
interesting events. One of them will be the Familiyvision Song Event.
This is an opportunity to everyone who traditionally or occasionally like to sing with their family and relatives – children, parents, grandparents, aunts and uncles, siblings, cousins … The online floor will be yours. If you are selected, you will be asked to send us a new recording consisting of two songs of any style that will be broadcasted on festival TV.
Let us hear the music of your extended family!
CONDITIONS:
Each family will perform two songs of their choice.
All styles are welcome with or without instrumental music.
APPLICATIONS AND ATTACHMENTS:
The singers have to complete an online application form (CLICK!!), including contact information, the name of the ensemble, the number of performers and their singing programme. You can access the application form by clicking on the following link: https://form.jotform.com/211223501430334.
Please, send it back by 31 May 2021 at the latest.
The application from must be accompanied by 1–2 recordings of your ensemble made in 2020 or 2021, on the basis of which the selection will be made.
You can send a link to the video or an attachment in the mp3 or mp4 format.
Size of the attachment: 100 MB (for each recording, max 3 minutes).
A special festival programme commission will review the submitted videos and select ensembles who will be asked to send us a new recording consisting of two songs of any style that will be broadcasted on festival TV. The ensembles will be notified about the selection by no later than 10 June 2021.
The performance will take place on the festival TV. Exact date will be announced later.
For more information click HERE.
We're looking forward too all this family energy!
#signwithlove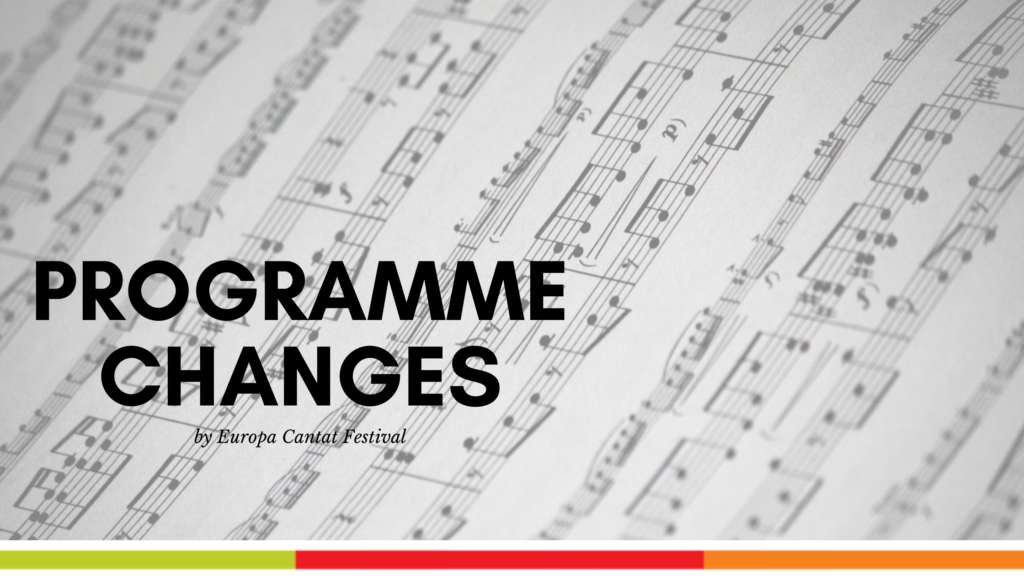 Programme changes of the Europa Cantat 2021
06. May 2021
While the pandemic and different measures aimed at curbing the spread of infections continue to shape our lives, the festival's diverse program has undergone several changes.
After months of hard work and efforts to construct various scenarios, we have found ourselves at a point where there are no more options, and we are obliged to make radical changes to our programme due to various risk factors.
We held decisive meetings of the Music Commission, the Steering Committee and the festival's core team and came to the following conclusions regarding the implementation of Europa Cantat 2021 in case Slovenia will be in the green zone by then:
Unfortunately, the very core of our festival, the ateliers of 4 days, 6 days and 8 days as well as the Study Tour will have to be cancelled completely. The Slovenian authorities do not wish to increase the risk of mass infections by gathering so many people from different countries in one place and letting them sing together in large groups for several days.
But don't worry! We are not giving up – no way! 😊
We will be able to implement some other parts of the project, LIVE IN LJUBLJANA or ONLINE.
Here are few hints of the programme:
Concerts of invited groups and the Listen to Slovenia cycle
A "Day of Choirs"
PULSE programme, including the publishers' Reading Sessions and educational offer of some choral organisations (VoxBazaar), which will be held online
A "Virtual Foyer", offering all registered participants and everybody else connected to Europa Cantat 2021 an online platform to meet old friends, make new ones, meet conductors, organise virtual meetings and much more; also, the social platform for our big Europa Cantat family
An online TV programme with interviews, videos from Ljubljana, background information, a look behind the scenes, impressions from live concerts, …
AND MUCH MORE!
Some of you may wonder why the festival will simply not be postponed to 2022, since this question has arisen several times over the last months. Unfortunately, this will not be possible since the funding is linked to the Slovenian EU Council Presidency in the 2nd half of 2021, which will not be postponed. There are further reasons within Slovenia and within the European Choral Association – Europa Cantat, which means that this option is not possible.
Despite the change, you are still kindly invited to Ljubljana, the Green Capital of Europe. You can take the opportunity to explore Slovenia and its beautiful treasures and iconic landmarks, all the way from the Alps to the Adriatic Sea, and enjoy great music at one of the Europa Cantat evening concerts. You can either make daily trips or embark on one of the guided tours of your choice.
Stay in touch, we'll tell you more about the new programme soon!
#singwithlove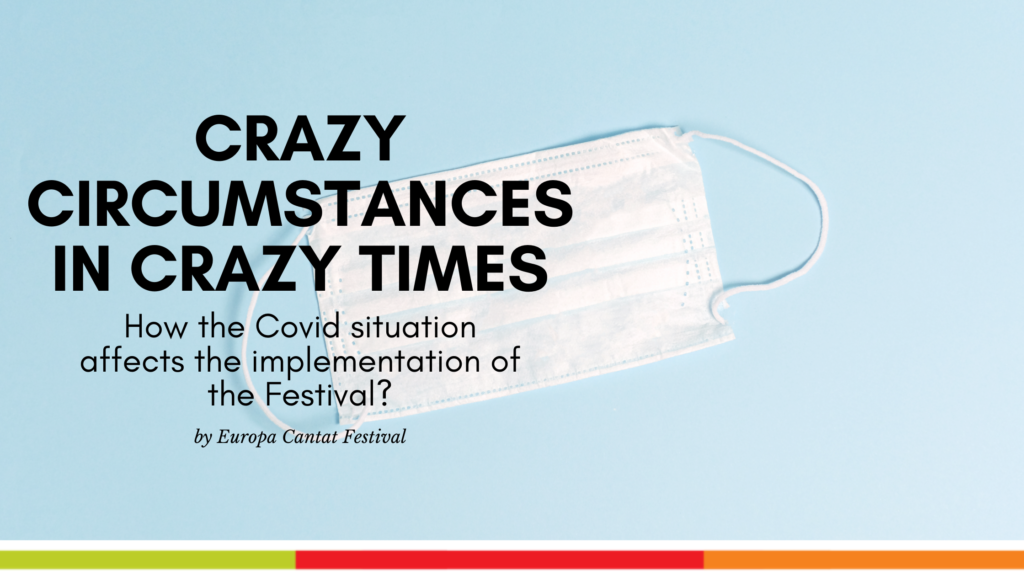 Crazy circumstances in crazy times
20. April 2021
How the Covid situation affects the implementation of the Festival?
When the Republic of Slovenia Public Fund for Cultural Activities accepted the candidacy to carry out one of the largest international choral festivals in Europe back in 2017, we had no idea that the Europa Cantat 2021 festival team would face so many obstacles and logistic complications.
While the pandemic and different measures aimed at curbing the spread of infections continue to shape our lives, the festival's diverse program has undergone several changes. We are nevertheless optimistic about 2021 because our wish is to make the dreams of the Slovenian choral community come true and add new value to all choirs during this summer. We are keeping alive our hope to carry out and preserve all key elements that make the festival what it is.
However, we are aware that even the most unfavourable situation can change overnight. In cooperation with the Government of the Republic of Slovenia, the National Institute of Public Health, the Ministry of Culture, the City of Ljubljana, and all of our supporters, we can begin a cultural dialogue to develop the possible solutions for carrying out the festival that would meet all epidemiological measures.
We thank all registered participants for their patience and support. Please note that all information will be sent your way in a timely manner and that our website will be up-to-date. You will be notified of any changes as soon as possible.
#Singwithlove
Europa Cantat 2021 festival team 💚