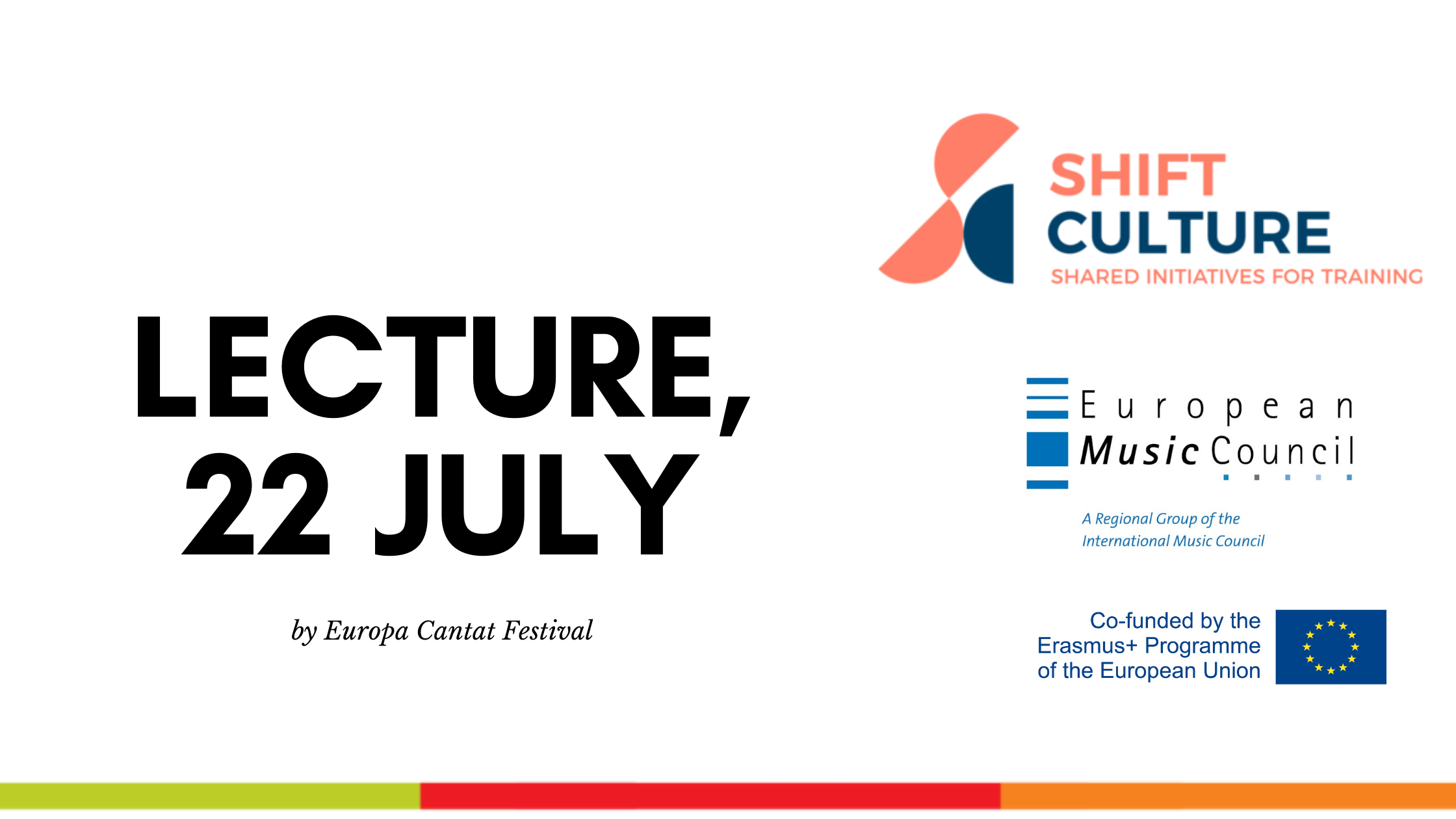 INVITATION: inclusion and environmental sustainability in culture
20. July 2021
We would like to invite you to join us live at Europa Cantat in Ljubljana for a special session on integrating two of the important UN sustainable development goals into your work as a cultural professional.
The session welcomes several speakers to discuss two main topics: inclusion and environmental sustainability. Through this session, we hope to inspire you to discover ways to become a leader on these issues through your own work, and encourage others to do the same.
Participation is free, but registration is required as spaces are limited.
Register here as soon as you can: shorturl.at/mpBSW
When? 14.30-16.30 on 22 July
Where? Theatre Hall of the TV and Radio School
Running an international event during the current pandemic is not an easy task, and since we are bringing people together from different countries with differences in how the pandemic is developing, we have asked all people directly involved in the festival to take a PCR test before leaving home and to do supervised self-tests every other day.
If you are not fully vaccinated or officially considered as recovered and you are not directly involved in the festival, we would therefore kindly ask you to take a self-test or an official fast test before coming. In addition, we kindly ask all attendees of the event, whether vaccinated / recovered or not, to wear a mask while in the building and in the theatre hall.
This event takes place as part of the SHIFT project, coordinated by the European Music Council and co-funded by Erasmus+. The European Choral Association is a partner in the project and coordinates the theme "inclusion".
For any questions, or If you have registered and are no longer able to attend, please contact Sophie Dowden: sophie.dowden@europeanchoralassociation.org
Looking forward to seeing you there!
European Choral Association & JSKD