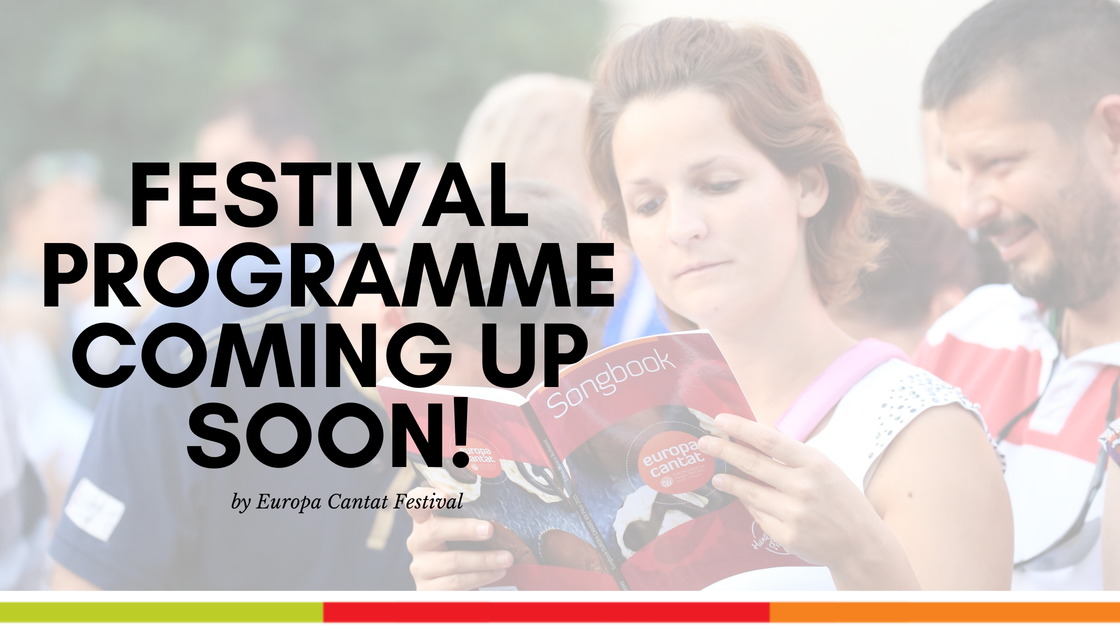 Festival programme coming up soon!
09. June 2020
We are already in the sixth month of 2020 and our Communication Office is at the time fully occupied with the publication of Festival Programme on our website.
We believe this is something we've all been waiting for as all festival programme details will be revealed – the list and descriptions of ateliers, mentors and conductors, evening concerts and special events, information about the festival schedule, accommodation, logistics, meals and much, much more!
Don't miss it – follow us on Facebook or Instagram and be the first to see the programme.
Looking forward to your comments!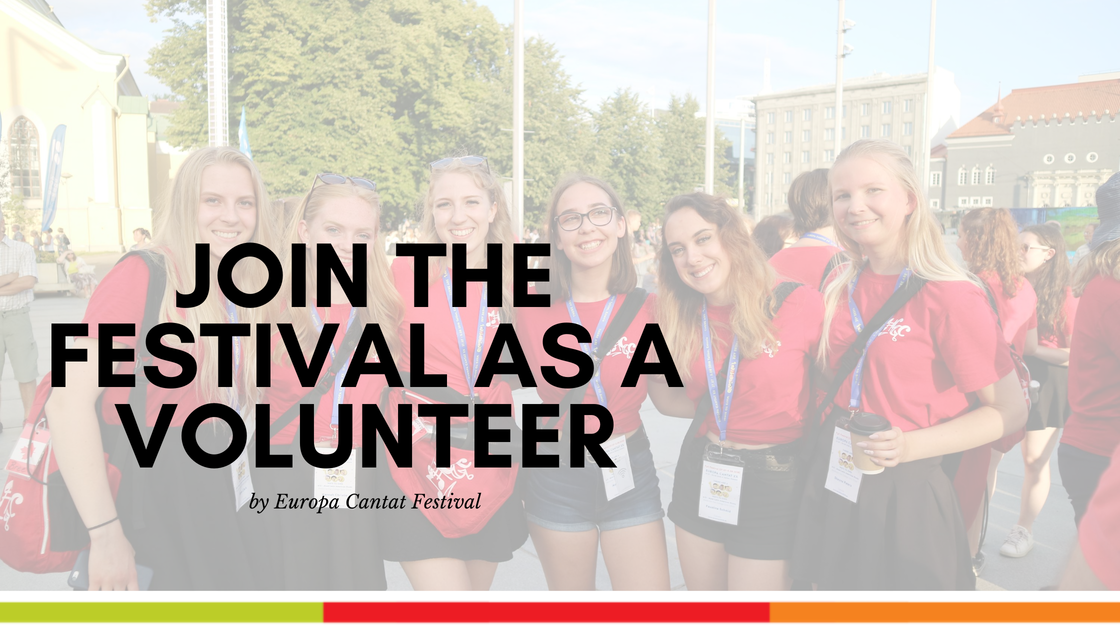 Join the festival as a volunteer!
29. April 2020
Volunteer (noun): a person who freely undertakes a task, especially one of helping people
Have you ever volunteered at any events? Well, then you know it is both work and pleasure at the same time!
Becoming an event volunteer means you get an insight into the backstage happening and the organisation, which visitors never get to see or experience! You are the pivotal bond in the organisational chain of the festival that makes the event successful. And the best part of it? You do it with your friends or make many new friends by doing it.
Isn't it just splendid to think about summer Ljubljana, its charming vibrant city centre, full of choral music lovers and excellent daily performances, laughter and great energy on every corner as you wander its cobbled streets with people from all over the world? And the synergy that rushes you from one concert venue to another to prepare the stage, while enjoying the precious moments so you don't even notice the summer heat?
Isn't this something? A dream perhaps?
But do you know what the beauty of such dreams is? They can become a reality and as a volunteer at Europa Cantat Festival, you will live them out for sure.
Registration for volunteers opens at the end of 2020.
If you have any questions, second thoughts, or just want to give your thumbs up and apply, write immediately to Zala Horvatič, our volunteer coordinator, at zala.horvatic@ecljubljana2021.si.
Oh yes, this will be one awesome experience! We can't wait for summer 2021.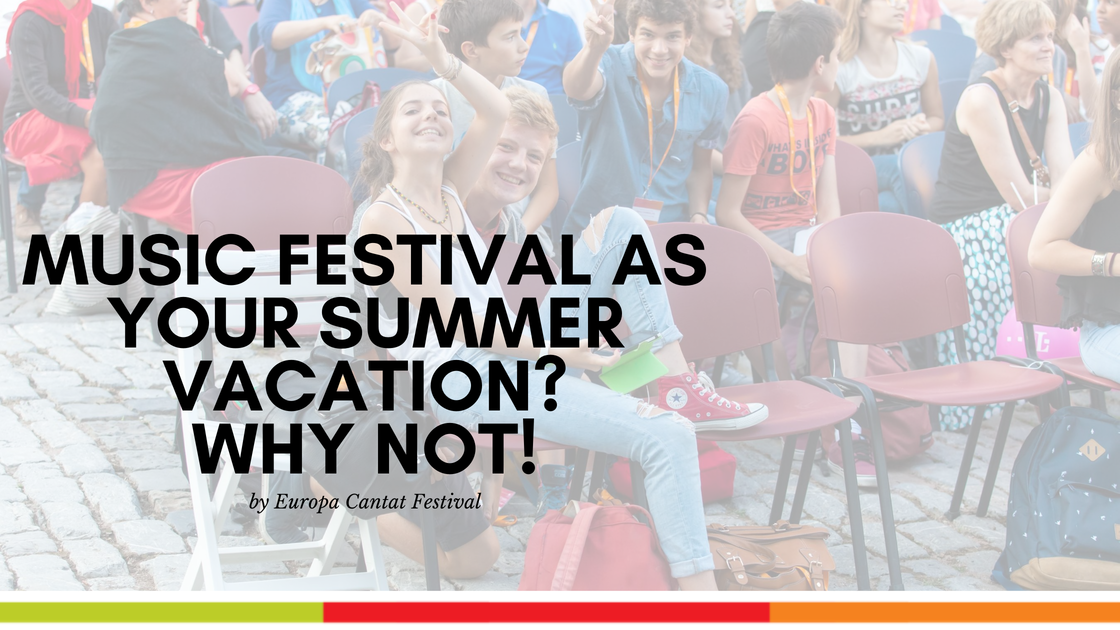 Music festival as your summer vacation? Why not!
15. April 2020
Seaside or mountains? Surely you have been faced with this dilemma at least once in your lifetime. The perfect vacation destination is usually somewhere away from home, right? And so, off we go, loaded with swimsuits and hiking boots, backpacks and the tents, and don't forget about the … There are simply endless possibilities. We simply long for a place where our everyday won't look like, well, every day.
A great place to experience this is a summer music festival. Europa Cantat Festivalisan opportunity to drink your morning coffee in happy anticipation of choral rehearsals, to find common interests with your foreign fellow singers over lunch and get excited at dinner about the evening performances of world-renowned vocal groups that you only listen to online.
Let us coat it all up with a great sensual experience that can only be created when a great number of music lovers gather in one place. Hustle and bustle of the vibrant city, singing at every corner, jolly mood and genuine enthusiasm – all to fill you to the brim with happiness and energy, maybe even more so (and of this we are positive!) than mountaineering or sunbathing. Humans are social beings and to be among those who understand the passion for music is no less than a small miracle!
And so, we believe we've just helped you solve your summer 2021 destination problem – Europa Cantat Festival, here we come! 😊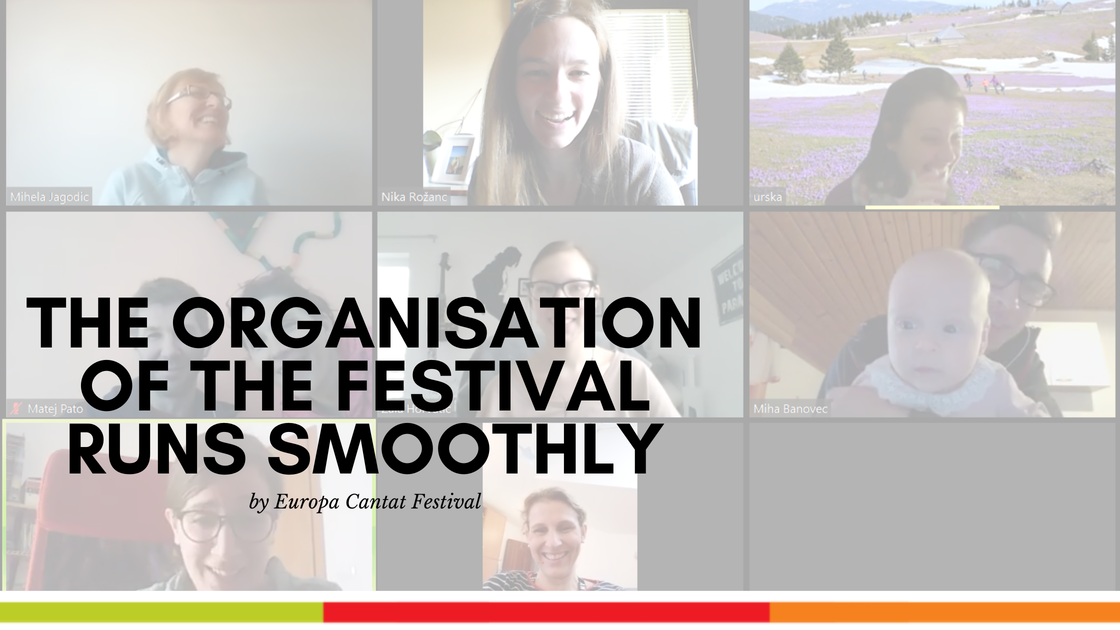 The organization of Europa Cantat Festival runs smoothly
31. March 2020
The recent situation is … weird! Right? As we are not allowed to socialise, the #EC2021 team has decided to start working from home. And you know what? And we're doing really well!
Many of you have asked us if the current situation could impact the festival and what the consequences might be. We can't predict the future, so we can't say for sure what will happen, but we assure you that the organization of the festival runs smoothly. So far, no negative side-effects on our part. Our daily meetings and discussions among offices as well as the weekly board meetings simply moved from our conference room onto the Internet and we meet each other with the help of videoconferencing. This is a great solution, because we:
keep moving forward with the festival organisation
abide by the instructions and #stayhome
take care of ourselves and others by not exposing ourselves at work.
The main project this moment is designing of the application booklet, which will be out in June 2020.
The booklet will include a thorough description of the festival programme, atelier descriptions, provide ideas for accommodation arrangements (sleeping and eating) and will (we know this for sure) keep you even interested in summer 2021!
Stay healty!

New website is live!
19. December 2019
We are happy to announce that new EC2021 website is live! This is your fastest way to all important information you are looking for. Website is the place where all updates will be posted – we are all looking forward to see the final programme, right?
Scroll around the page, meet the organising team and start counting the days with us!