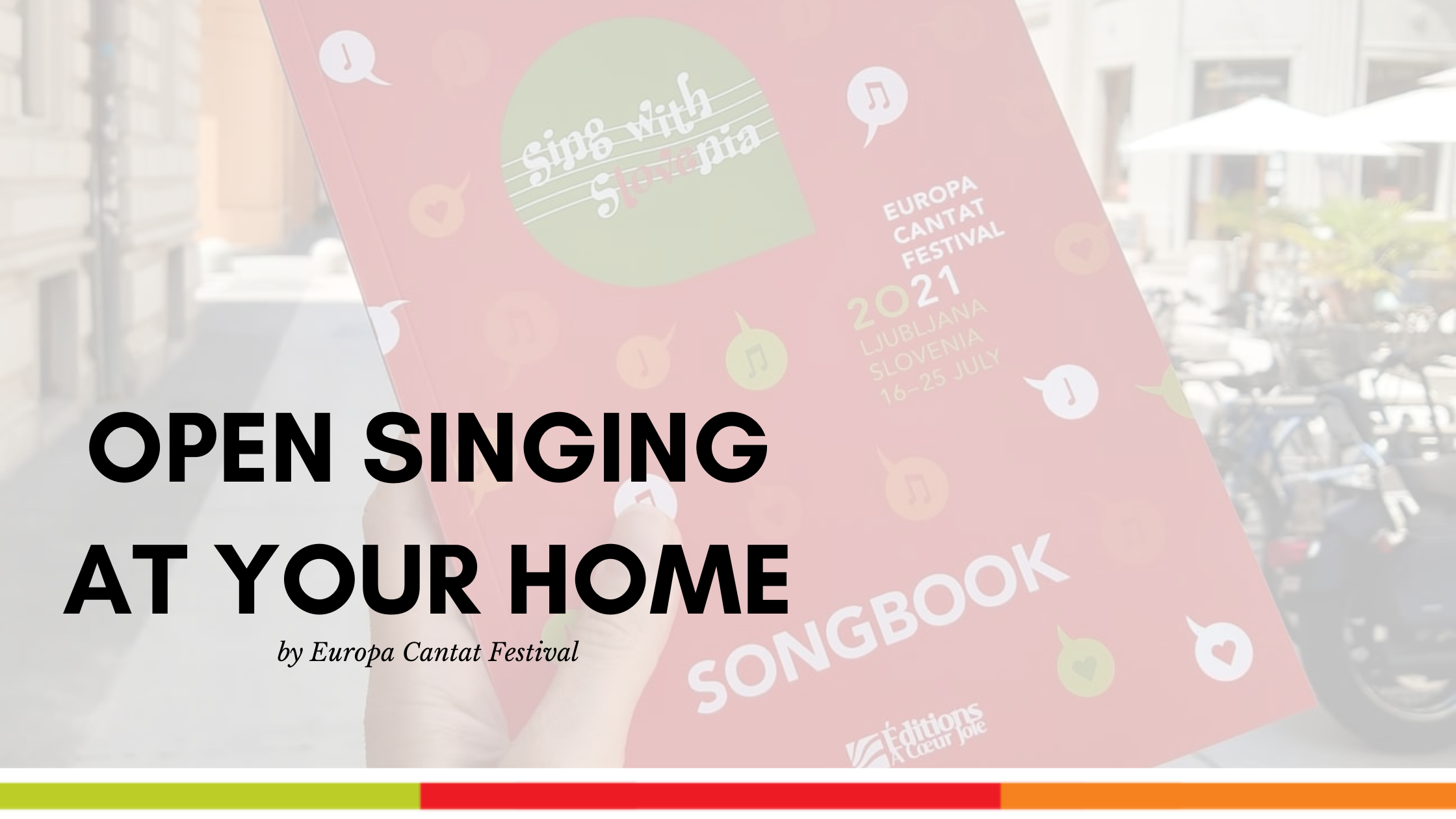 Videos of Open singing – watch now!
15. November 2021
Autumn is slowly transforming itself into Winter. Gray, foggy and cold days soon become dark and to tell the truth, it's not really a positive energy booster, right?
Are you looking for some interesting activity to fill you up with energy? Search no more! In the time of the Festival, we've recorded every single video of the Open Singing and we've just uploaded them all!
Grab your festival Songbook (or buy one here), watch one out of six videos and spend and hour in the warm hug of music and collective singing. Good mood and a smile are guaranteed! 🙂
---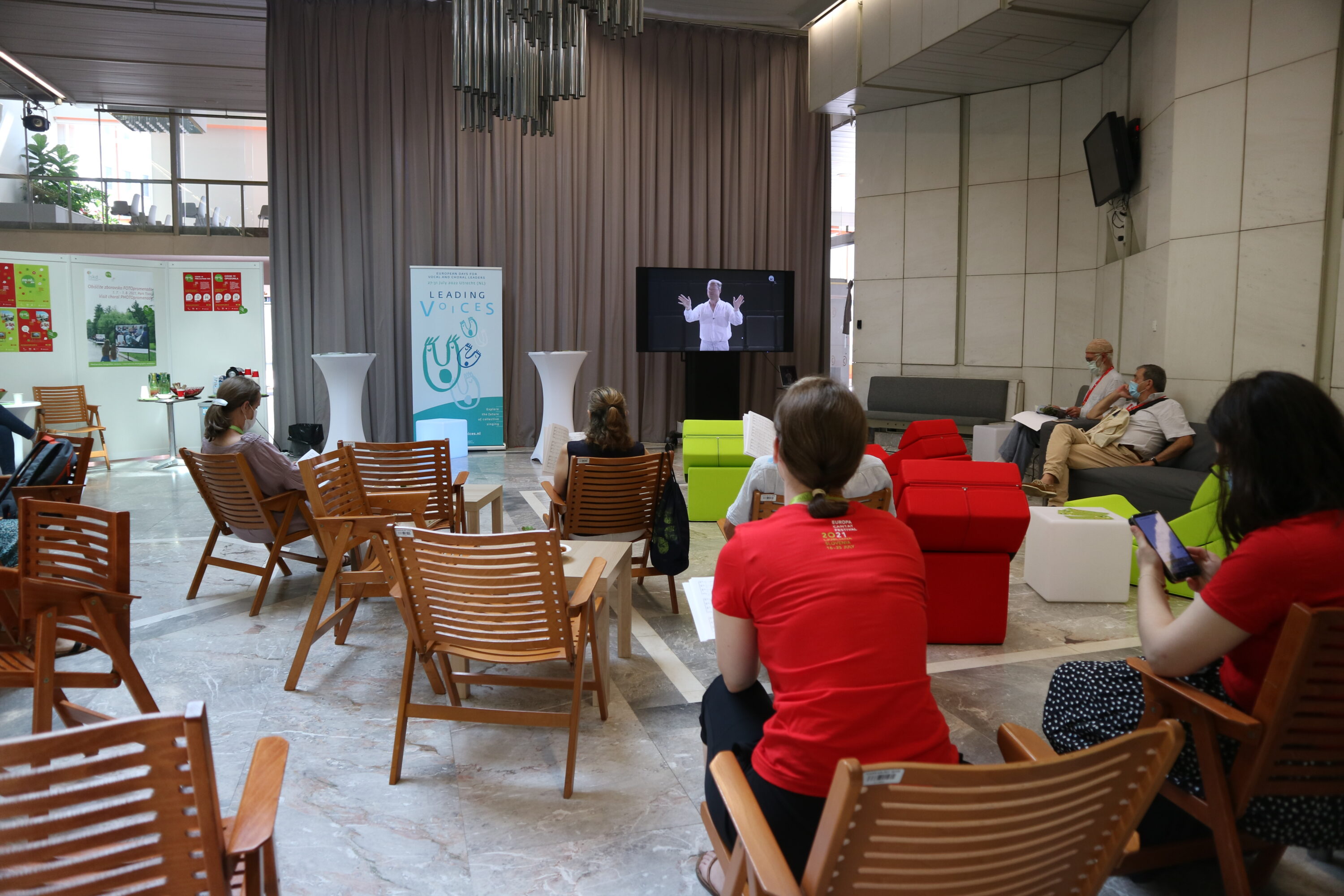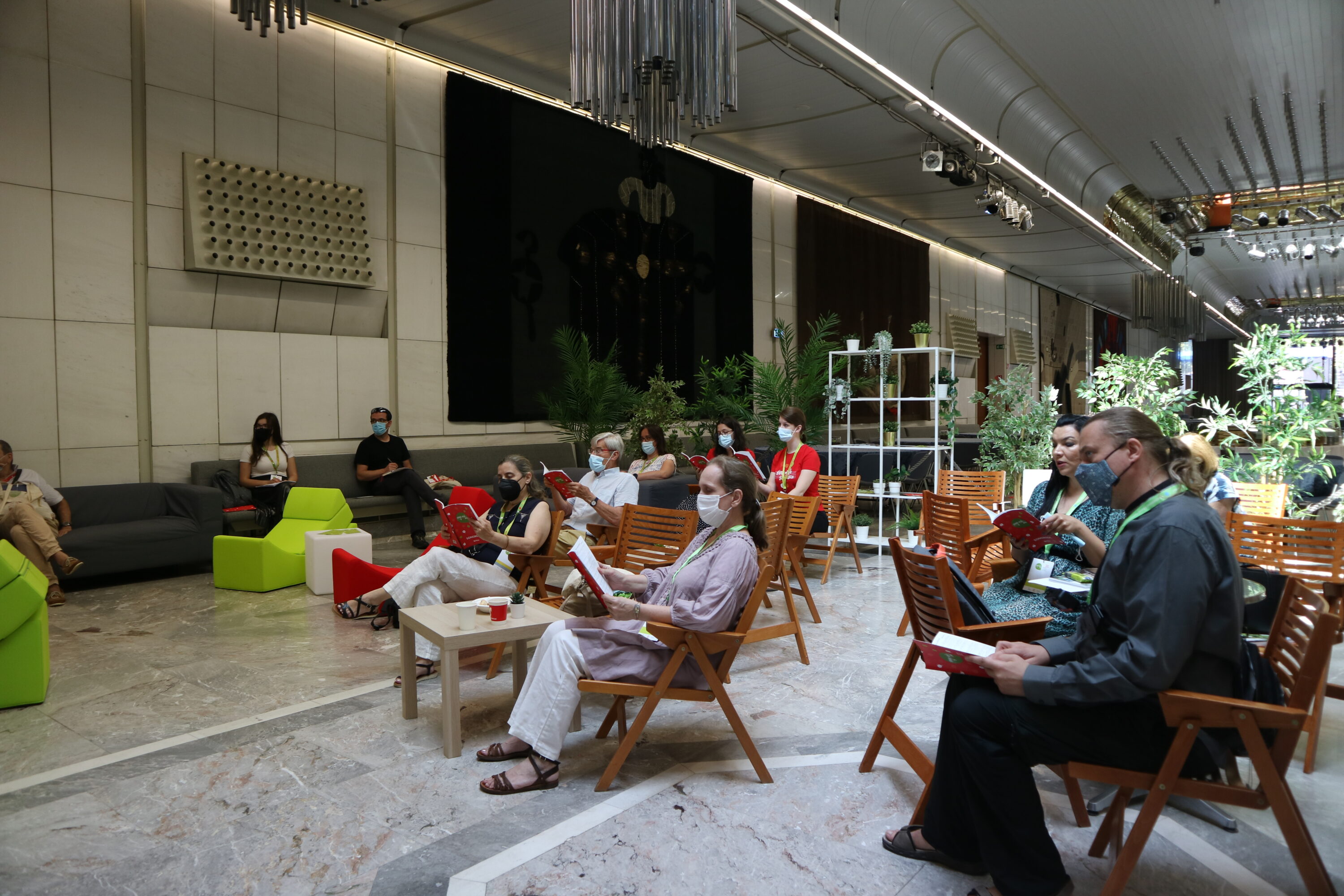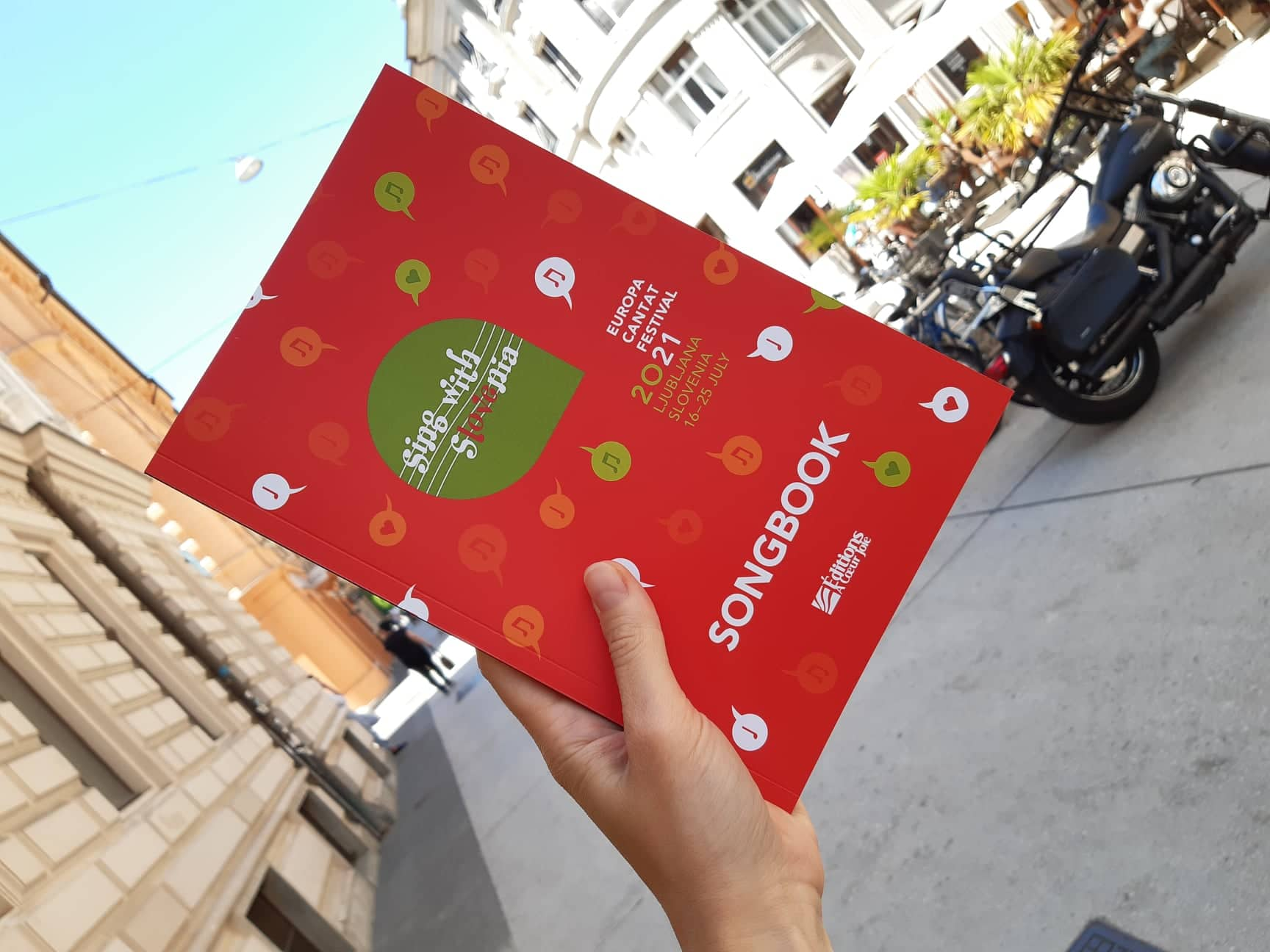 Open singing in the time of the festival (foto: Tatjana Wrumnig)
---
Daily programme:
Day
Mentor & choir
Programme
Day 1
Jan Schumacher and St Stanislav's youth choir
Traditional: Amazing grace
Jacobus Handl Gallus (1550 – 1591)/Samo Ivačič (1974): Musica noster amor (Jacobus Handl Gallus)
Luigi Molfino (1916 – 2012): O sacrum convivium (St. Thomas Aquinas, Eucharist hymn)
Mark Armstrong (1963): Down by the Salley Gardens (Irish traditional, W.B. Yeats)
Lhente-Mari Pitout (1977): Hlonolofatsa (traditional from South Africa)
Day 2
Jan Schumacher and St Stanislav's youth choir
Damijan Močnik (1967): Si vox est, canta (Ovid)
Rolando Valladares (1918)/Federico Neimark (1987): Subo (Rolando Valladares)
Andrej Makor (1987): Otche nas (Matthew 6:9-13)
Danguole Aukseliene (1958): Augo putins (Folksong from Lithuania)
Stephen Paulus (1949 – 2014): The Road Home (Michael Dennis Brown)
Mark Armstrong (1963): Down by the Salley Gardens (Irish traditional, W.B. Yeats)
Jacobus Handl Gallus (1550 – 1591)/Samo Ivačič (1974): Musica noster amor (Jacobus Handl Gallus)
Day 3
Jan Schumacher and St Stanislav's youth choir
Jacobus Handl Gallus (1550 – 1591)/Samo Ivačič (1974): Musica noster amor (Jacobus Handl Gallus)
Andrej Makor (1987): Otche nas (Matthew 6:9-13)
Wolfgang Amadeus Mozart (1756 – 1791): Ave verum (Eucharist hymn)
Turkish traditional: Istanbul kasap
Christian Drevo (1958): Die Nacht (Franz Suppan)
Stevan Stojanović – Mokranjac (1856 – 1914): Pušči me (From X. rukovet, Song from Ohrid, North Macedonia)
Zdenko Runjić (1942 – 2004)/Damijan Močnik (1967)/Tomaž Pirnat (1973): Vjeruj u ljubav (Zdenko Runjić)
Damijan Močnik (1967): Si vox est, canta (Ovid)
Day 4
Jan Schumacher and Crescendo youth choir
Jacobus Handl Gallus (1550 – 1591)/Samo Ivačič (1974): Musica noster amor (Jacobus Handl Gallus)
Marton Levante Horvath (1983): O salutaris hostia (St. Thomas Aquinas, Eucharist hymn)
Githe Christensen: A sumer's over
Victor Jara (1932 – 1973)/Eduardo Gajaro: Te recuerdo Amanda (Victor Jara)
Wilhelm Peteron Berger (1867 – 1942): Stemning (Jans Peter Jacobsen)
Day 5
Jan Schumacher and Crescendo youth choir
Jacobus Handl Gallus (1550 – 1591)/Samo Ivačič (1974): Musica noster amor (Jacobus Handl Gallus)
Wilhelm Peteron Berger (1867 – 1942): Stemning (Jans Peter Jacobsen)
Julio Dominguez (1965): Compañeira (Portugal traditional)
Svante Henryson (1963): Mu ruoktu lea mu váimmus (Nils Aslak Valkeapää)
Mark Armstrong (1963): The parting glass (Scottish traditional)
Day 6
Jan Schumacher and Crescendo youth choir
Jacobus Handl Gallus (1550 – 1591)/Samo Ivačič (1974): Musica noster amor (Jacobus Handl Gallus)
Svante Henryson (1963): Mu ruoktu lea mu váimmus (Nils Aslak Valkeapää)
John Hearne (1937): Fagurt er i fjördum (Folksong from Iceland)
Michael Gohl (1954): Un poquito cantas (Latin America)
Felix Mendelssoh Bartholdy (1809 – 1847): Verleih uns Frieden (Martin Luther)
Anonymus: Come let us sing