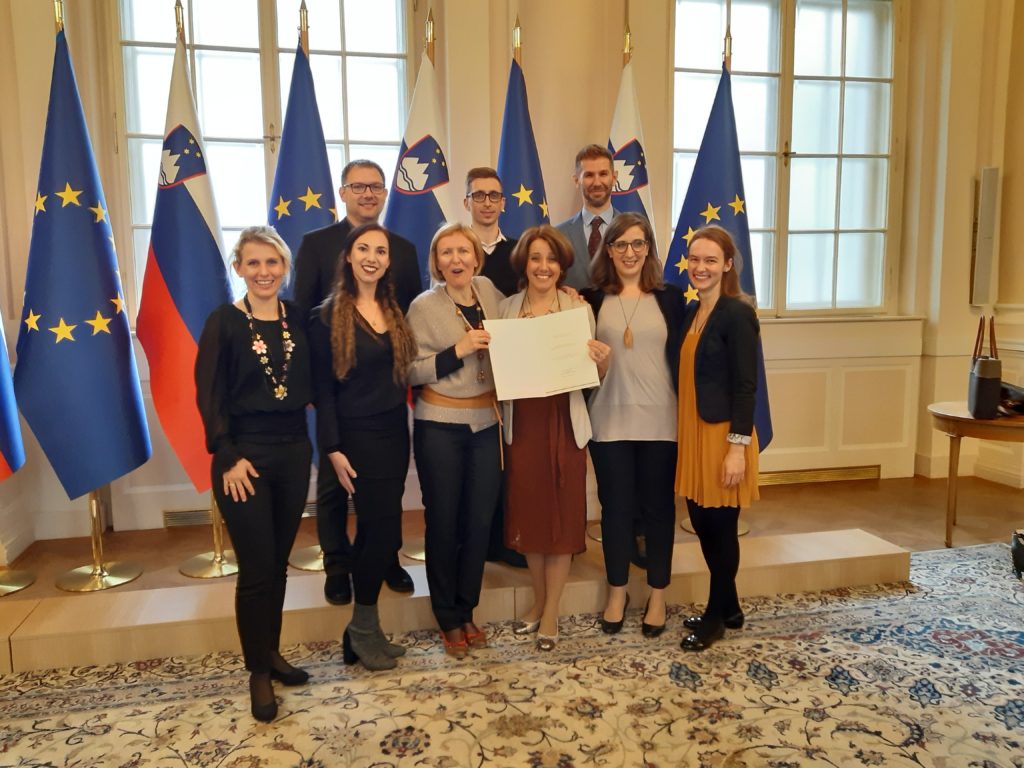 The president of Slovenia, Borut Pahor, has delivered the document of honorary patronage of Europa Cantat Festival 2021
14. November 2019
The president of Slovenia, Borut Pahor, has delivered the document of honorary patronage of Europa Cantat Festival, the biggest international choral music festival in Europe, today in the Presidential Palace in Ljubljana. The Europa Cantat Festival will take place in July 2021.
The president Pahor has delivered the document to Marko Repnik, MSc, the director of Public fund for Cultural activities od Slovenia and to Carlo Pavese, the president of European Choral Association, ECA-EC.
In the speech the president Pahor has expressed the pleasure that Slovenia will be the host country of this great festival. He was delighted and proud to receive the honorary patronage and thanked the two speakers for pointing out the importance of choral singing in Slovenian cultural tradition.
The final touch of the celebration was given by the Chamber choir of Academy of music of Ljubljana.