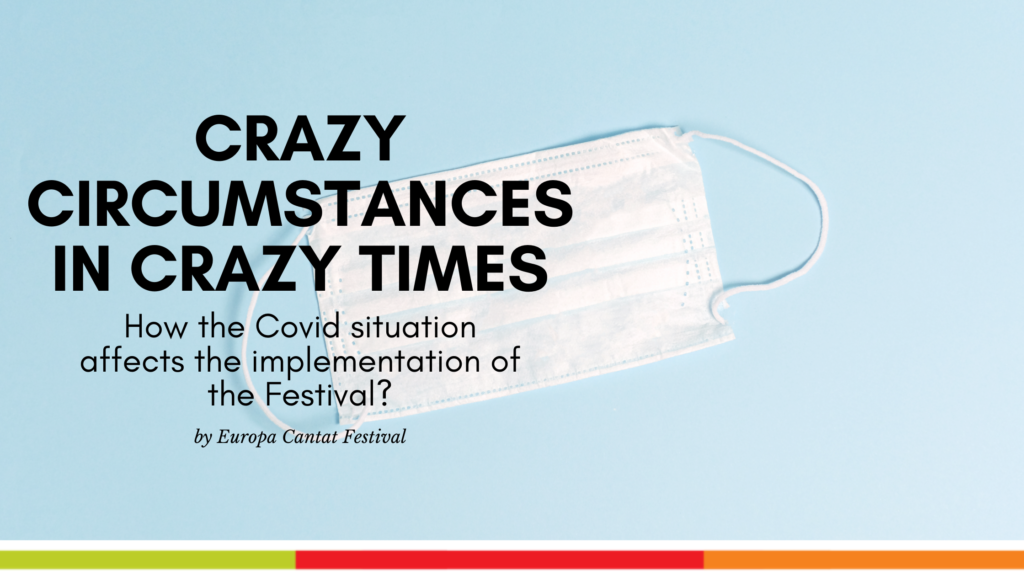 Crazy circumstances in crazy times
20. April 2021
How the Covid situation affects the implementation of the Festival?
When the Republic of Slovenia Public Fund for Cultural Activities accepted the candidacy to carry out one of the largest international choral festivals in Europe back in 2017, we had no idea that the Europa Cantat 2021 festival team would face so many obstacles and logistic complications.
While the pandemic and different measures aimed at curbing the spread of infections continue to shape our lives, the festival's diverse program has undergone several changes. We are nevertheless optimistic about 2021 because our wish is to make the dreams of the Slovenian choral community come true and add new value to all choirs during this summer. We are keeping alive our hope to carry out and preserve all key elements that make the festival what it is.
However, we are aware that even the most unfavourable situation can change overnight. In cooperation with the Government of the Republic of Slovenia, the National Institute of Public Health, the Ministry of Culture, the City of Ljubljana, and all of our supporters, we can begin a cultural dialogue to develop the possible solutions for carrying out the festival that would meet all epidemiological measures.
We thank all registered participants for their patience and support. Please note that all information will be sent your way in a timely manner and that our website will be up-to-date. You will be notified of any changes as soon as possible.
#Singwithlove
Europa Cantat 2021 festival team 💚