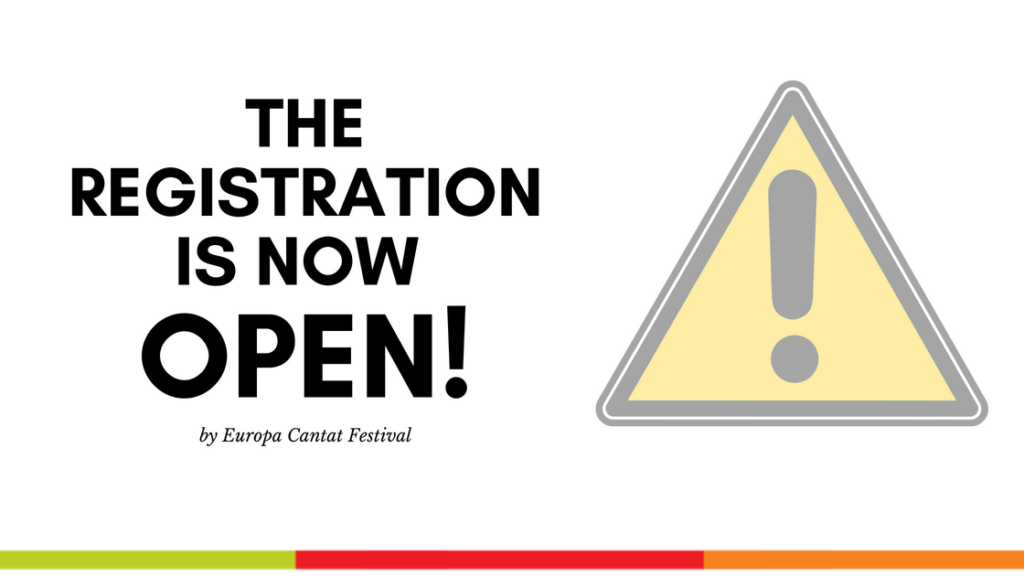 The registration is open!
15. December 2020
It is our great pleasure to announce, that the registration to the Europa Cantat Festival 2021, organised by the Public fund for cultural activities Republic of Slovenia, is now OPEN!
The festival's patron of honour is President of the Republic of Slovenia Borut Pahor and the event has been granted the patronage of the European Parliament.
You can enter the registration form via our website, where you'll also find the important steps you need to take before the actual registration. It is important to read the instructions and other information.
We recommend you to use the personal computer for the registration and not the mobile phone or tablet. This way it'll be much easier for you.
Need help?
HELP desk:
registration@ecljubljana2021.si
+386 1 24 10 500

OFFICE HOURS:
Monday: 13:00 – 17:00
Tuesday: 15:00 – 19:00
Wednesday – Friday: 9:00 – 13:00
The registration is open from December 15 2020 until February 15 2021.