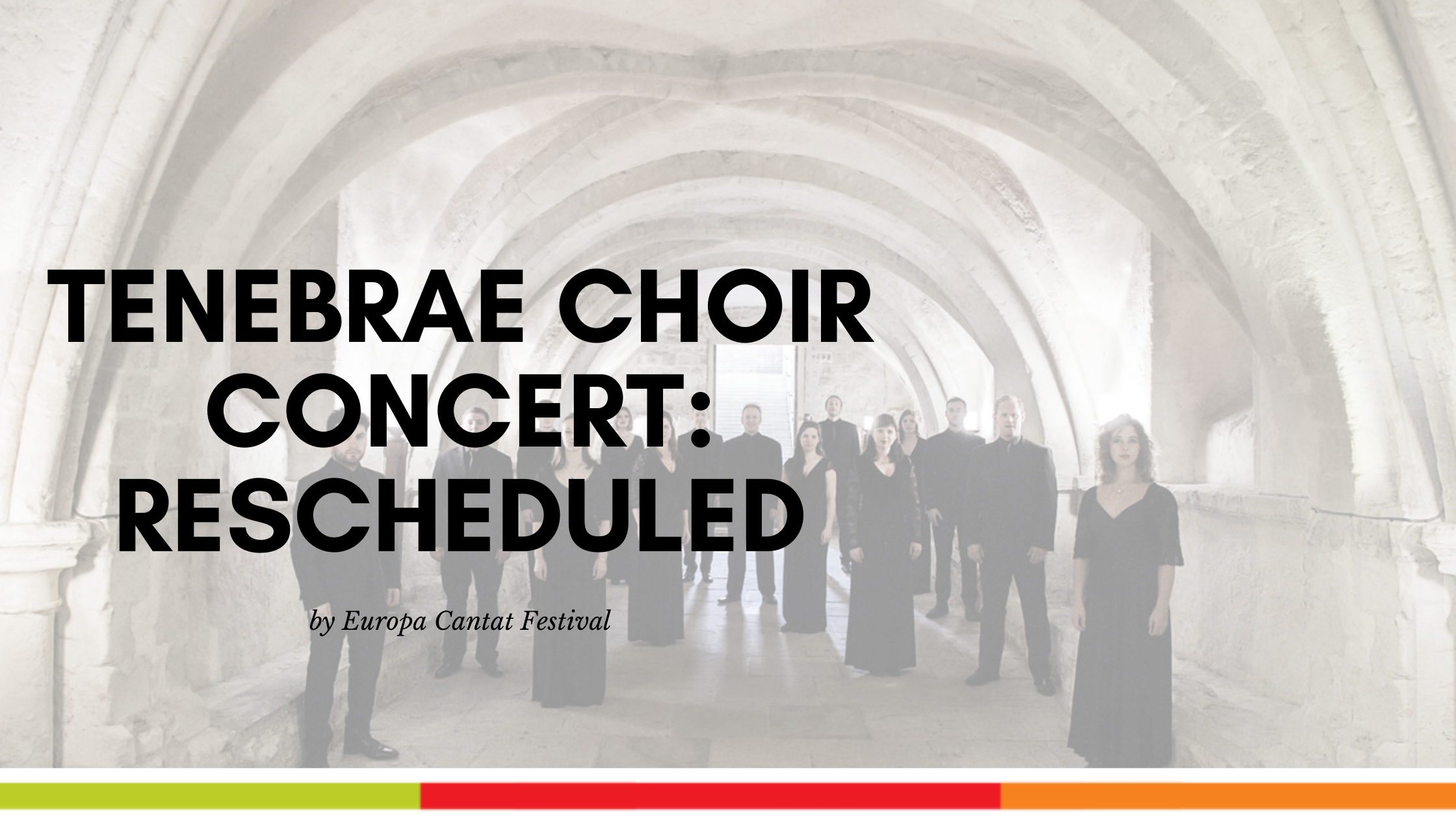 Tenebrae choir: concert rescheduled!
13. July 2021
Dear all,
we would like to inform you that the concert of Tenebrae choir is being cancelled due to the illness.
The concert is postponed to Saturday, 11th of September 2021 at 17.00 in Slovenian Philharmonic.
IMPORTANT: tickets, that were bought for Sunday 18th of July 2021, will be valid for the concert on the 11th of September 2021.
If you would like to receive a refund of the purchased ticket, please contact the ticket provider MojeKarte.si through their e-mail address: podpora@mojekarte.si.
Thank you for your understanding! 💚