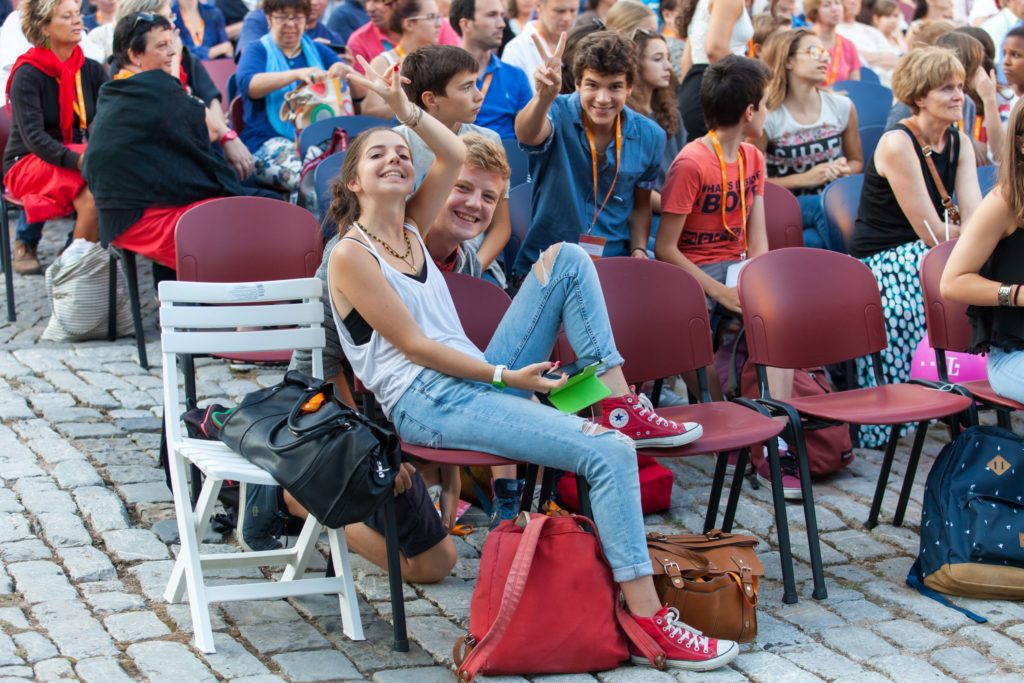 Music festival as your summer vacation? Why not!
15. April 2020
Seaside or mountains? Surely you have been faced with this dilemma at least once in your lifetime. The perfect vacation destination is usually somewhere away from home, right? And so, off we go,  loaded with swimsuits and hiking boots, backpacks and the tents, and don't forget about the … There are simply endless possibilities. We simply long for a place where our everyday won't look like, well, every day.
A great place to experience this is a summer music festival. Europa Cantat Festivalisan opportunity to drink your morning coffee in happy anticipation of choral rehearsals, to find common interests with your foreign fellow singers over lunch and get excited at dinner about the evening performances of world-renowned vocal groups that you only listen to online.
Let us coat it all up with a great sensual experience that can only be created when a great number of music lovers gather in one place. Hustle and bustle of the vibrant city, singing at every corner, jolly mood and genuine enthusiasm – all to fill you to the brim with happiness and energy, maybe even more so (and of this we are positive!) than mountaineering or sunbathing. Humans are social beings and to be among those who understand the passion for music is no less than a small miracle!
And so, we believe we've just helped you solve your summer 2021 destination problem – Europa Cantat Festival, here we come! 😊