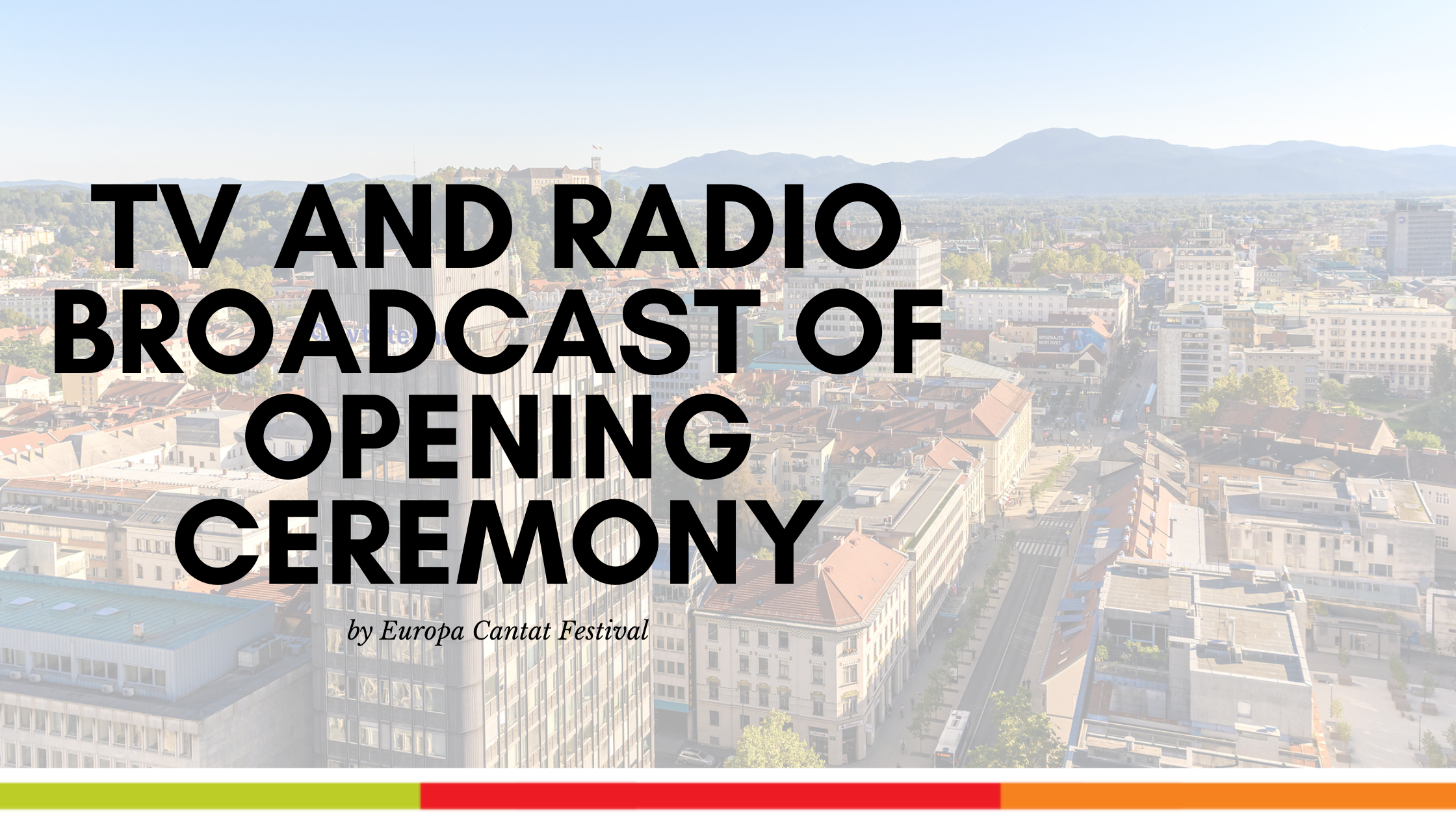 Be with us via live TV & RADIO BROADCAST!
16. July 2021
You won't be coming to Ljubljana to attend The opening ceremony & other events? Don't worry, we got you covered!
Thanks to the RTV Slovenija who made it possible for people outside Slovenia to be with us!
Everybody are welcome to watch the live TV broadcast of The opening Ceremony HERE. We start on Saturday, 17 July, at 21:00!
If you prefer radio, we also took care of this. Join the live broadcast on 1st Programme of Radio Slovenia HERE or 3rd Programme of Radio Slovenia, Programme Ars HERE.
So happy that we'll be connected!
With lots of love,
the Europa Cantat team