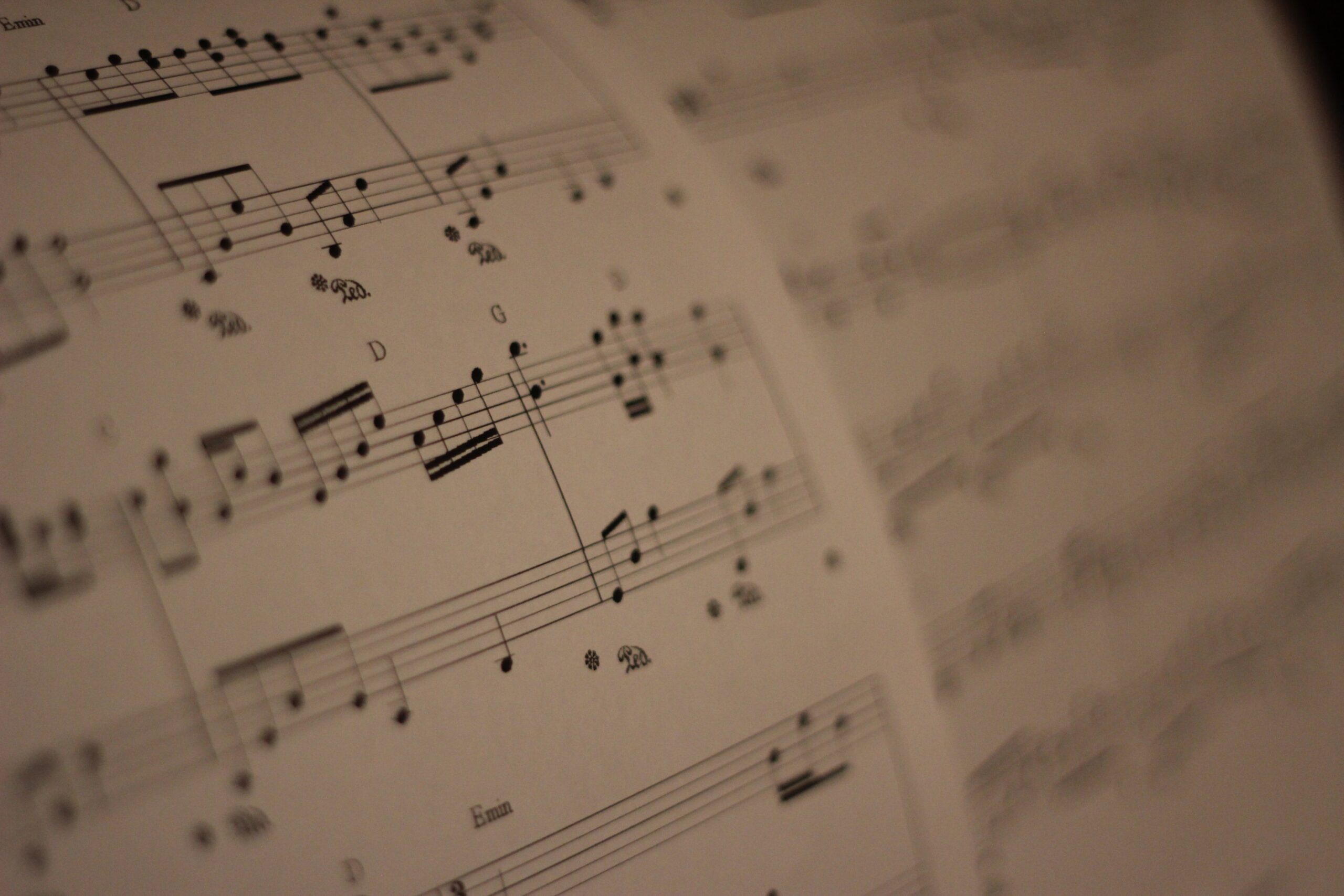 Are you interested in new choral music literature?

We're offering you Reading Sessions every day from 9AM to 10AM on our festival TV - free of charge! Festival TV will be available on our website. Different Music Publishing Houses from all over Europe will be with us.

Find out who's going to be with us in the table below!
Schedule & info
Date
Publishing House
Title
Presenter
Description
17. 7.
Ficta Edicions - Editorial de música catalana (ES)
Catalan Choral Music
Martí Ferrer (ES)
Discover the best choral music from Catalonia by a new generations of awarded and premiered composers: Josep Vila Casañas, Josep Ollé, Joan Magrané, Mariona Vila, Carles Prat, Andreu Diport, among others.
18. 7.
International Federation for Choral Music
Approaching choral music of the Levant
Shireen Abu-Khader (JOR)
In the frame of the next World Symposium on Choral Music 2023/24 in Doha, Qatar, International Federation for Choral Music (IFCM) with Qatar National Choral Association (QNCA) would like to present you a unique educational session. We would like to open to you a fantastic world of Arab choral music. There is a vast wealth of beautiful choral repertoire from Arab countries, but many choral directors feel daunted when approaching it.
This session will provide an introduction to Arabic pronunciation, vocal style, emotional and cultural context by exploring three Arabic vocal pieces. These varied settings present accessible examples of the many different genres, rhythms, scales, and musical styles within Arab vocal music, and are appropriate for multiple voicing and levels of choral ensembles. For each song, we will not only cover historical and musical context but also give participants a chance to delve in this music.
19. 7.
Federazione Nazionale Italiana Associazioni Regionali Corali - Feniarco (IT)
Feniarco book corner: choral music for the future
Pierfranco Semeraro (IT)
A brief trip through the federation's publications with proposals for composers and projects for the production of new music.
20. 7.
The Singing Network (CA)
A sampling of Covid-inspired singing-choral projects in Canada… to the future!
Ki Adams, Andrea Rose, David Buley (Co-Directors of The Singing Network) with guests from each project
Even as the world appears to be getting the Covid-19 pandemic under control, it is not necessarily business-as-usual for the singing-choral arts sector. Choral organizations are still facing difficult decisions about how to sing-rehearse-perform safely, how to minimize risks, how to maintain financial stability, how to recover and/or stay connected with donors/sponsors/audiences, and how to plan the next season. Nevertheless, for some, Covid-19 has inspired them to move beyond what they have always done and has propelled them to do things that they might never have considered prior to the pandemic.

The session includes a live introduction by the Co-Directors of The Singing Network with pre-recorded dialogue and video samples from select Canadian singing-choral projects, followed by dialogue with online participants. The intended outcome of this session is to motivate and inspire ongoing individual and collective singing and choral music-making in a post-Covid world.
21. 7.
Carus-Verlag (DE)
Easy-to-master contemporary music. A repertoire session with new scores from Europe
Jan Schumacher (DE)
After a long break from singing, many choirs are looking forward to getting started again soon. But which repertoire is particularly suitable for quickly achieving high-quality sound results with possibly only a few rehearsals under special conditions?

Jan Schumacher, university music director at Goethe University in Frankfurt/Main, presents a number of contemporary compositions and arrangements that are easy to learn and yet sound refined and attractive. In this way, a choir can quickly grow back together and regain its old strength when starting out anew.
22. 7.
ASTRUM Music Publications (SI)
Virtual Speed Interviews: Slovene Choral Composers - Middle, Young & Emerging Generation
Vito Primožič (SI), Tomaž Faganel (SI)
Prehistory: The Divje Babe flute, an artifact found in Slovenia, is probably the oldest known musical instrument to date.
Medieval: Soon after the creation of the oldest important preserved written manuscripts in Slovene - and the creation of the oldest Latin-script continuous text in any Slavic language (Freising Manuscript, between 972 and 1039) – began to appear the Latin ecclesiastical chant manuscripts (the oldest Slovene monastery is the Cistercian monastery Stična (est. ca. 1132).
Renaissance: Jurij Slatkonja (1456-1522), founder of the Vienna Boys' Choir in 1498. Jacobus Handl Gallus (1550–1591) was an important late Renaissance composer. Baroque: . Giuseppe Tartini (1692–1770) was born in Piran, Slovenia.
And later …
Our presentation tries to describe contemporary choral composer's creativity in Slovenia with help of interviews with young composers.