WE-fi UNISONg
Čopi brings the timeless text of the Magnificat into the modern era through a variety of musical styles. Regardless of their beliefs, people can come together through musical expression. Similarly, Walker's thrilling work "The Ether of Infinity" celebrates the development of Wi-fi, also unifying the world in the modern age.
Repertoire (SSAA)
Ambrož Čopi (1973):
MAGNIFICAT (Luke 1,46b:55)
Dan Walker (19??):
THE ETHER OF INFINITY (Dan Walker)
The participants will be able to attend the atelier with original scores only. The use of photocopies shall not be permitted. We will offer affordable set of sheet music specified by the mentor of the atelier. The participants will be able to purchase them only after receiving the confirmation of participation in the chosen atelier. The link to the online store will be published here in April 2021.
Mentor
Lyn Williams (AU)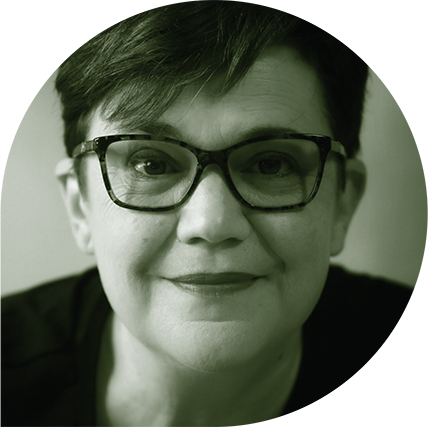 Lyn Williams AM has completely transformed the choral landscape in Australia by harnessing the musical and expressive power of young voices through her many world-renowned children's choirs. Her organisation, Gondwana Choirs, puts the power of young voices at the centre of its impressive and wide-reaching artistic programme. Recently, Williams' choir Marliya (members of the Gondwana Indigenous Choir) have performed the critically-acclaimed festival show Spinifex Gum. This political, challenging and uplifting work has now been performed at all the major arts festivals across Australia. Her dedication and contribution to the arts in Australia has been acknowledged through multiple honours and awards.