Sing & shine – film time!
Sanna's playful exercises will free everyone to express music with their whole being as unforgettable theme songs from beloved films move the body and soul. Each theme song will become a beautiful performance, breathing new life into old classics. Be a star for a day and sing, dance and shine! It's your time!
Repertoire (SA)
Nacio Herb Brown (1896–1964):
SINGIN' IN THE RAIN (Arthur Freed)
Mack David (1912–1993), Al Hoffman (1902–1960), Jerry Livingston (1909–1987)/Martti Lappalainen (1941–2011):
A DREAM IS A WISH YOUR HEART MAKES (Mack David, Al Hoffman, Jerry Livingston)
Richard Rodgers (1902–1979)/Seppo Hovi (1946):
THE SOUND OF MUSIC (Oscar Hammerstein II)
Vishnu Digambar Paluskar (1872–1931)/Sanna Valvanne (1971):
RAGHUPATI RAGHAWA RAJA RAM (Indian devotional song)
Allahrakha Rahman (1967)/Sanna Valvanne (1971):
O PAALANHAARE (Javed Akhtar)
Benny Andersson (1946), Björn Ulvaeus (1945):
MAMMA MIA (Benny Andersson, Stig Anderson, Björn Ulvaeus)
Stefani Germanotta (1986), Mark Ronson (1975), Andrew Wyatt (1979), Anthony Rossomando (1976):
SHALLOW (Stefani Germanotta, Mark Ronson, Andrew Wyatt, Anthony Rossomando)
John Lennon (1940–1980), Paul McCartney (1942):
ALL YOU NEED IS LOVE (John Lennon, Paul McCartney)
The participants will be able to attend the atelier with original scores only. The use of photocopies shall not be permitted. We will offer affordable set of sheet music specified by the mentor of the atelier. The participants will be able to purchase them only after receiving the confirmation of participation in the chosen atelier. The link to the online store will be published here in April 2021.
Mentor
Sanna Valvanne (FI)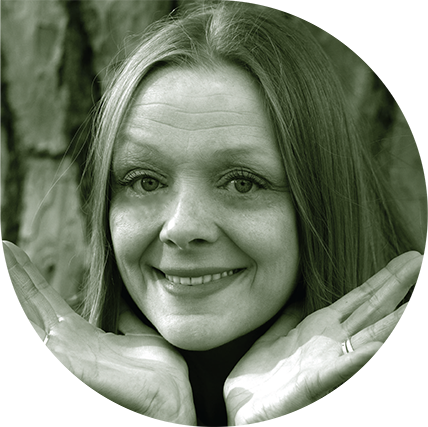 Sanna Valvanne is an innovative conductor from Finland, the founding director of the Sing & Shine Choirs, and the Artistic Director of the 2017 Tampere Vocal Music Festival. Before returning to Finland in 2016, Valvanne had directed choirs for El Sistema programmes in New York for many years. She is recognized worldwide for her creative choral method, "Sing and Shine with Body and Soul", and has been a welcomed guest conductor around the world since 1994. A former singer, conductor's assistant, and vocal trainer of the world famous Tapiola Choir, she has an MA in Music from the Sibelius Academy.