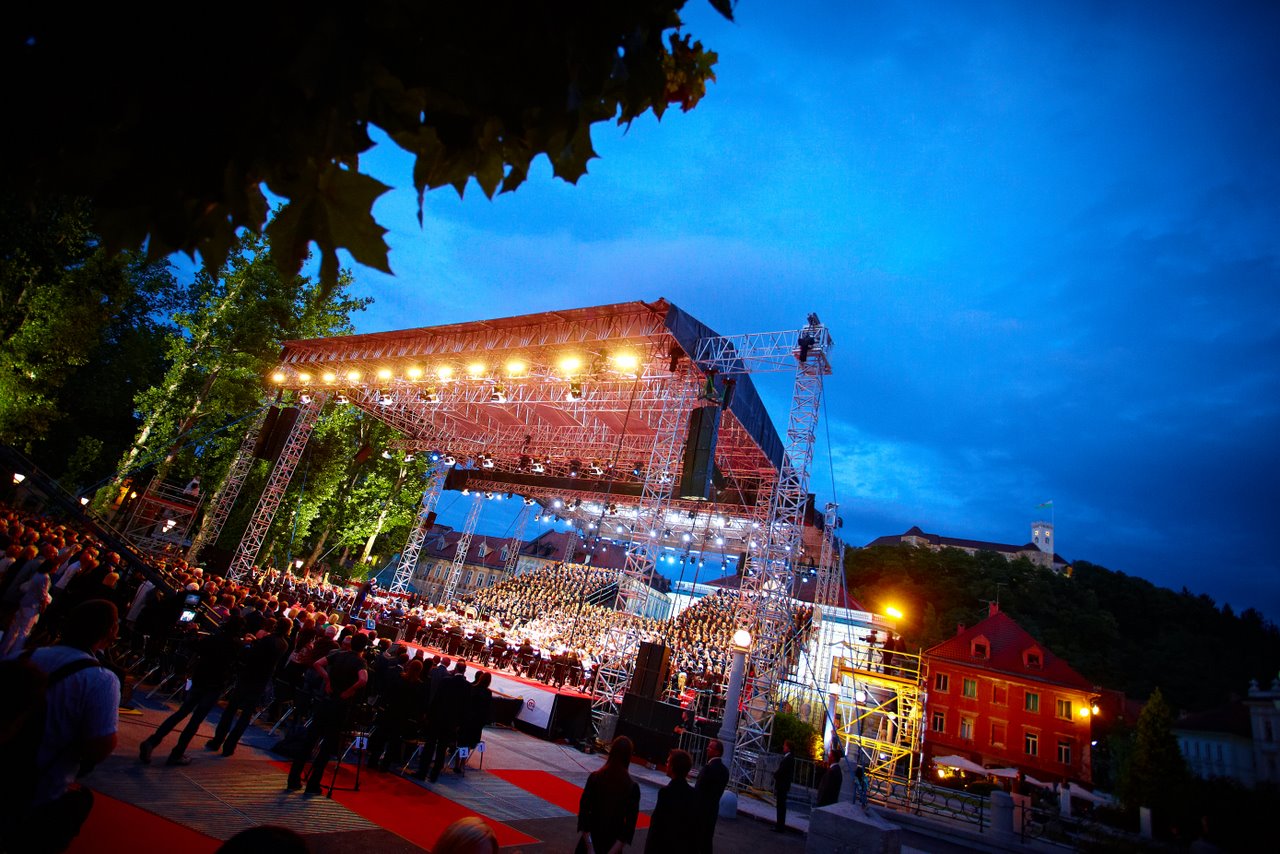 Date: Saturday, 17 July 2021 at 21.00
Venue: Kongresni trg Square
Substitute venue and hour (in the case of rain): Cankarjev dom, Gallus hall, 21.00
Tickets: Buy tickets
The beginning of the great Europa Cantat Festival is upon us and with it, a spectacular opening ceremony on The Congress Square. We will be able to hear and see an intertwinement of different bands, musical styles, musicians, already known songs and new songs performed by Slovenian and guest performers.
Our entertainers on this evening will be: Saint Nicholas Choir Litija (SLO), vocal group Singer Pur (GER), Kim Nazarian (New York Voices, USA), Katarina Henryison (ex. Real Group, SWE), Zvezdana Novaković (SLO) and various instrumentalists.
You are kindly invited to an unforgettable event with bell ringers, Slovenian folk songs in new arrangements, classical music and joint singing.